On April 13, 2022, Grandview Kids proudly announced Children First Consortium as the successful proponent to complete the design, build and finance of the Grandview Kids Redevelopment project. The Children First Consortium is made up of:
Applicant Leads: Amico Design Build Inc., Sacyr Construction S.A
Design Team: Parkin Architects, H.H. Angus and Associates Limited
Construction Team: Amico Design Build Inc., Sacyr Construction S.A
Financial Advisor: Stonebridge Financial Corporation
With a focus on hope, belonging, discovery and celebration, the NEW Grandview Kids will be a centre of excellence in paediatric rehabilitation. The centre will support seamless, coordinated, and client-driven care. The space will be open, welcoming and inclusive. The building will be home to a mix of rehabilitation, medical and clinical services, as well as education and research activities.
The Centre of Excellence will include:
Centre-based rehabilitation services, including occupational therapy, physiotherapy, speech-language pathology, recreation therapy, audiology, infant hearing, blind low vision, social work
Ontario Autism Program (OAP)
Preschool Outreach Program (POP)
School-Based Rehabilitation (SBR)
Developmental Paediatricians and specialized medical services, including a Paediatric Complex Care Program
Family/caregiver resources and support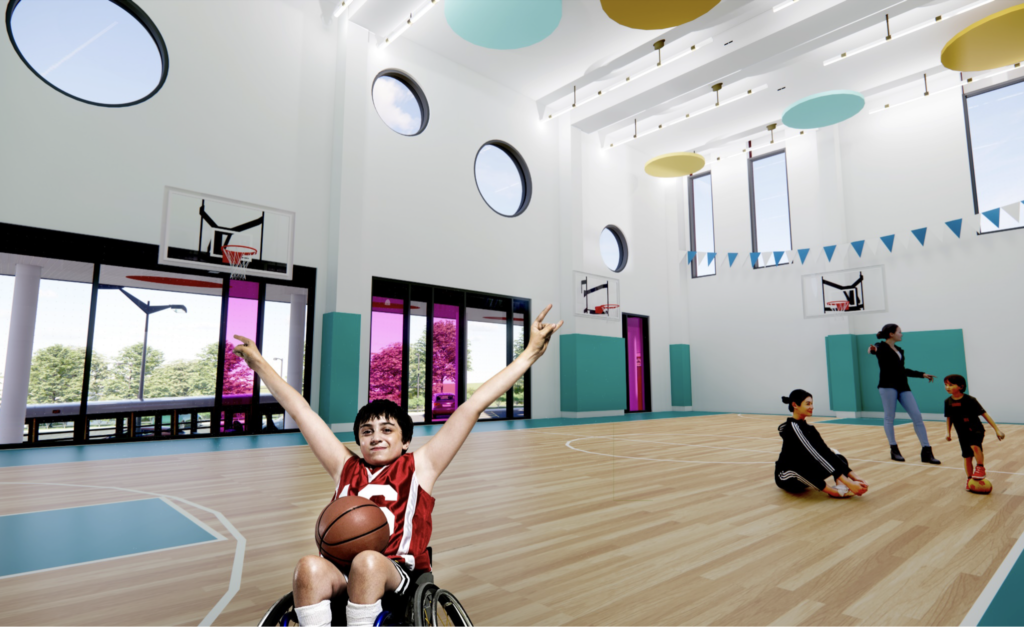 Latest updates
For more information on the Grandview Children Centre's Redevelopment Project, please email communications@grandviewkids.ca.
---
Stay updated with all things Grandview Kids!