Downloading your Ontario Enhanced Vaccine Certificate
Please note that while Grandview Kids independently requires that parents and caregivers be vaccinated to attend appointments with their child or youth, exemptions for parents and caregivers who are unvaccinated will be made on a case-by-case basis.
---
Sample copy of an Ontario Enhanced Vaccine Certificate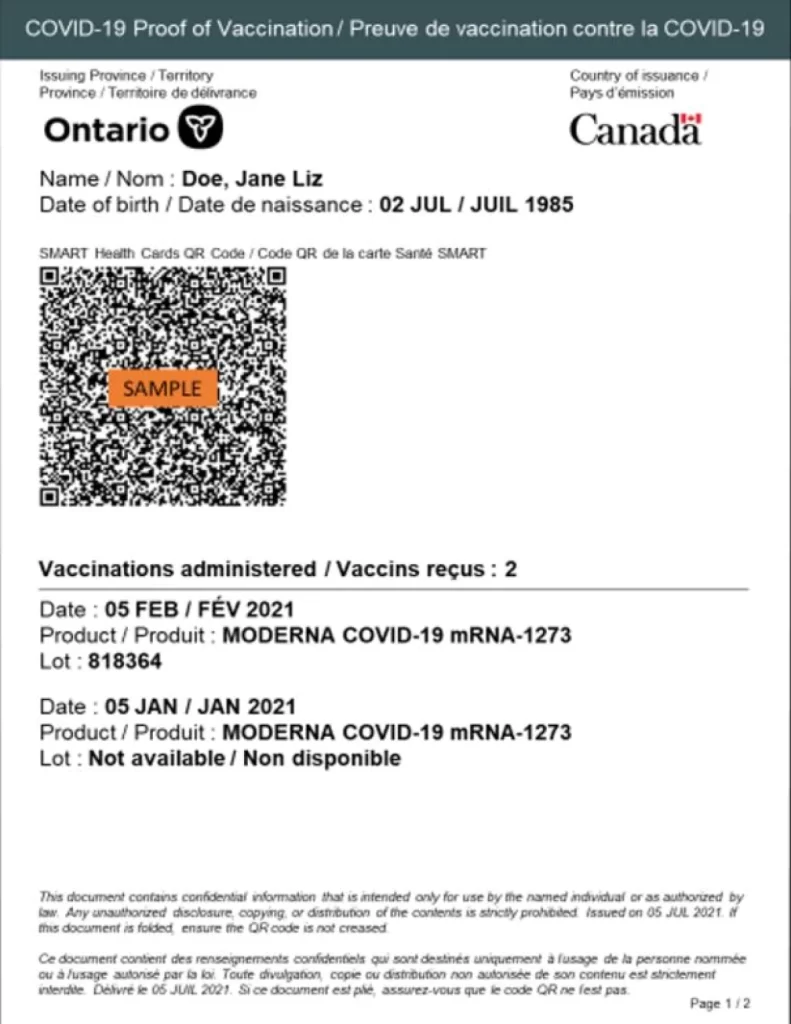 ---
Follow the below steps to download and access your Ontario Enhanced Vaccine Certificate (complete with an official QR code). Please keep your health card nearby as you will need it to complete this process.
1. Visit https://covid-19.ontario.ca/get-proof/ and answer the multiple-choice questions (answers may vary from person to person) and click the blue "Get results" button once complete.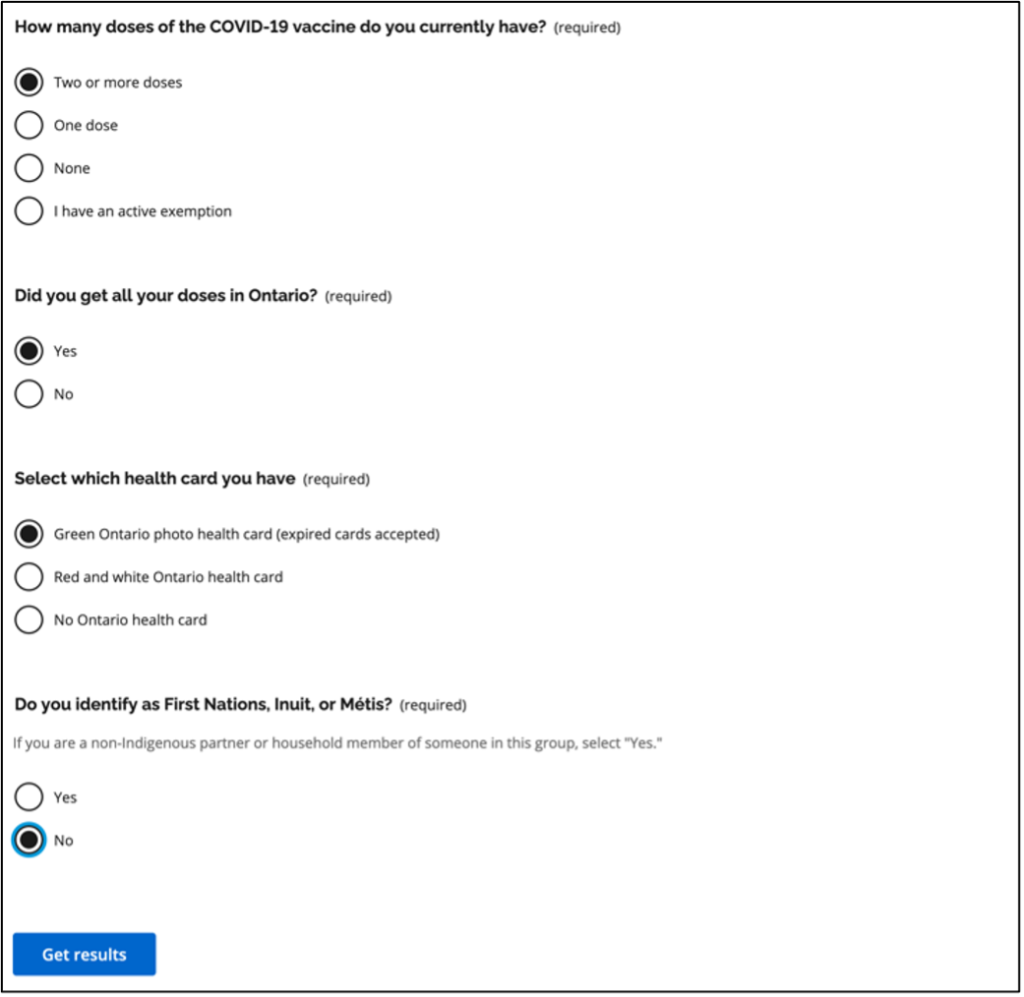 2. If you are using a modern browser (any web browser that is not Internet Explorer), click the blue "Continue" button.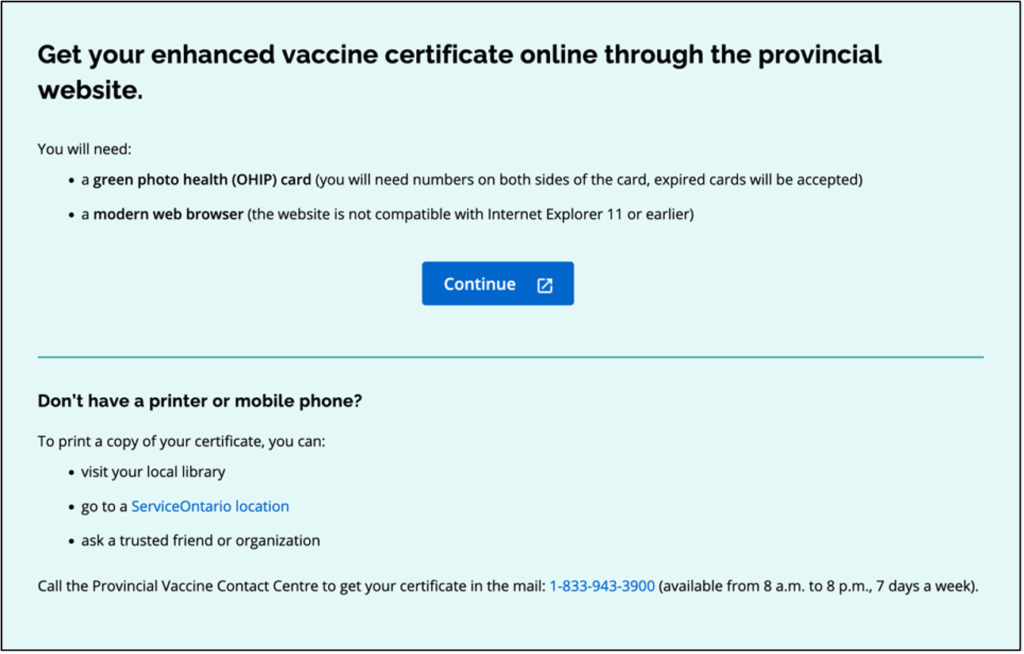 3. You will arrive on the "COVID-19 vaccination portal" webpage. Scroll down until you see the terms of use agreement check box. Check the box and then click the button that reads "Download your enhanced vaccine certificate or book your vaccine appointment."

4. You may have to wait in a virtual queue (see image below) before downloading your certificate. Waiting times may vary, however, they tend to be under a couple of minutes.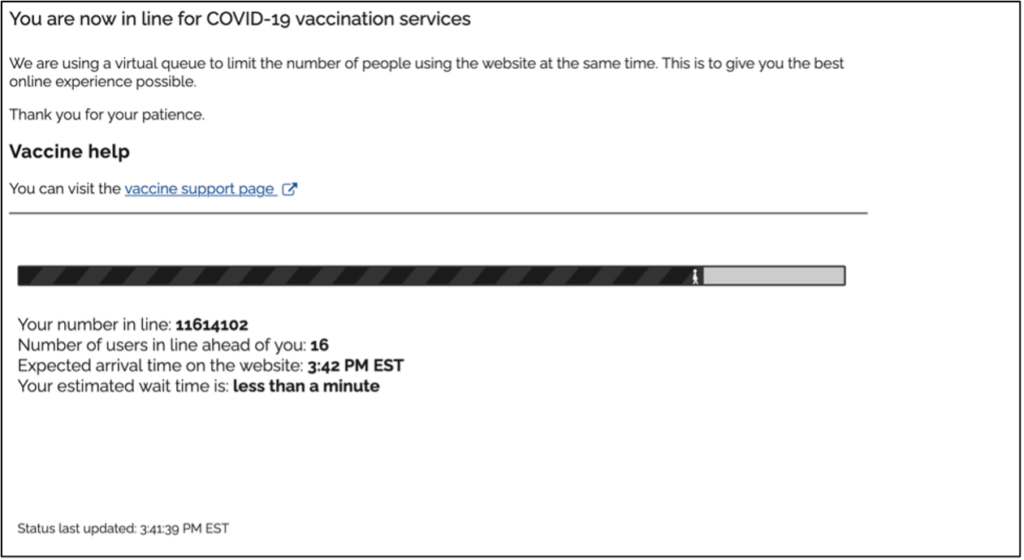 5. Enter the individual's required information:
Health card information
Date of birth
Postal code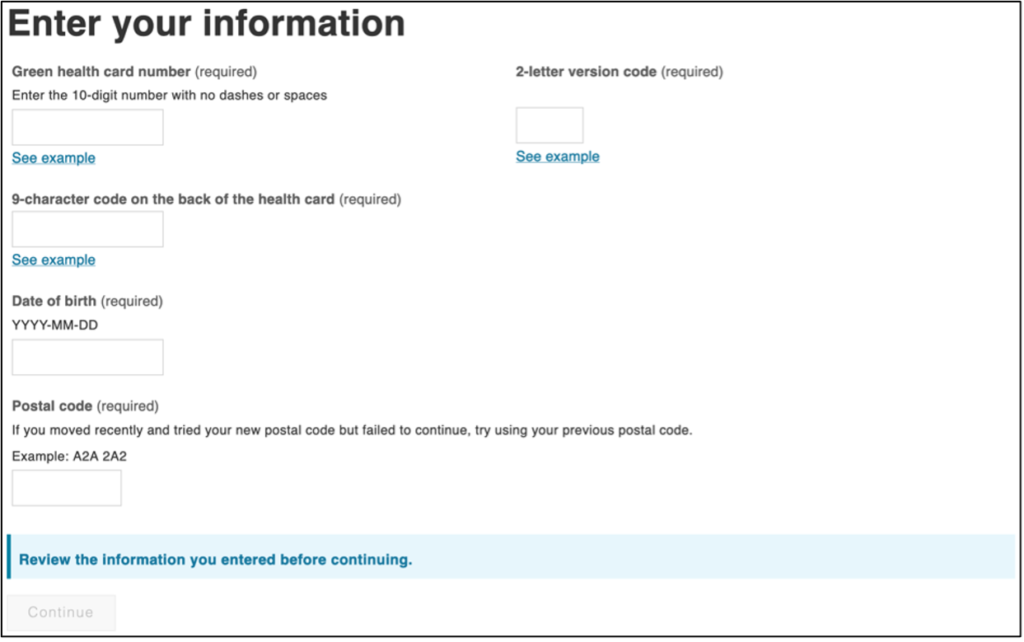 6. Once you have entered all the required information, click the now blue "Continue" button.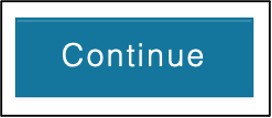 7. You will be brought to the "Choose a service" page. Click the "Continue" button within the yellow "Proof of vaccination" section.


8. You will now be brought to the final page titled "Enhanced vaccine certificate." Click the blue "Download your enhanced vaccine certificate" button.

9. The PDF copy of your enhanced vaccine certificate will now appear. Here, you can print and/or save a copy of your certificate. Please show this certificate when arriving at Grandview Kids.
---
Connect with Grandview Kids on social media!