What is it like volunteering at Grandview Kids?
Read Grandview Kids Volunteer Taaha's experience below.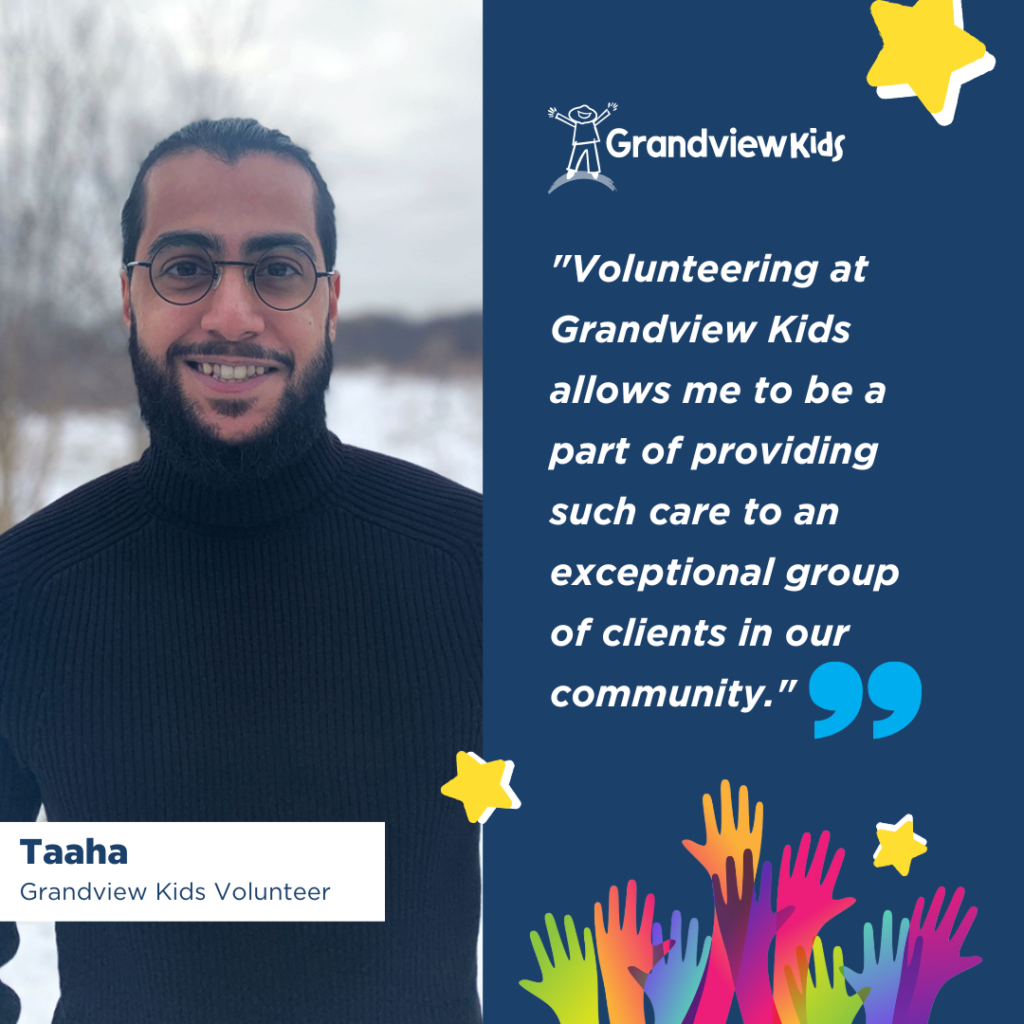 What is it about volunteering at Grandview Kids that appeals to you personally?
To me, the most appealing aspect of Grandview Kids is how dedicated everyone is to providing compassionate family-centred care. Volunteering at Grandview Kids allows me to be a part of providing such care to an exceptional group of clients in our community. In addition, volunteering at Grandview Kids has allowed me to work with a fantastic group of clinicians who are always willing to answer questions I may have regarding their specialty.
How has volunteer work had an impact on your life?
Volunteering at Grandview Kids has made a huge impact on my life. I have been able to learn so many different skills while volunteering. My communication skills with children and their parents have improved significantly – you can read all you want about communication skills, but until you apply them you'll never develop those skills. I have learned so much about prioritizing especially when there is a rush of clients and their families coming in through the door. Lastly, volunteering at Grandview Kids has also helped me understand the importance of establishing and advocating for more pediatric care centres. Facilities such as Grandview Kids are necessary if we want to help children reach their potential.
What has your favourite event or volunteer assignment been with Grandview Kids and why?
I truly enjoyed volunteering at the Covid-19 vaccine clinic organized by Grandview Kids. Helping children overcome their fear of needles was extremely rewarding.
What do you like to do when you are not volunteering?
I recently learned how to swim, so anytime I'm not volunteering or busy with school you can find me at the pool.
---
Check out more Grandview Kids articles
Stay updated with all things Grandview Kids!