Grandview Kids Director of Clinical Services, Leslie Suite, commemorates National Therapeutic Recreation Month.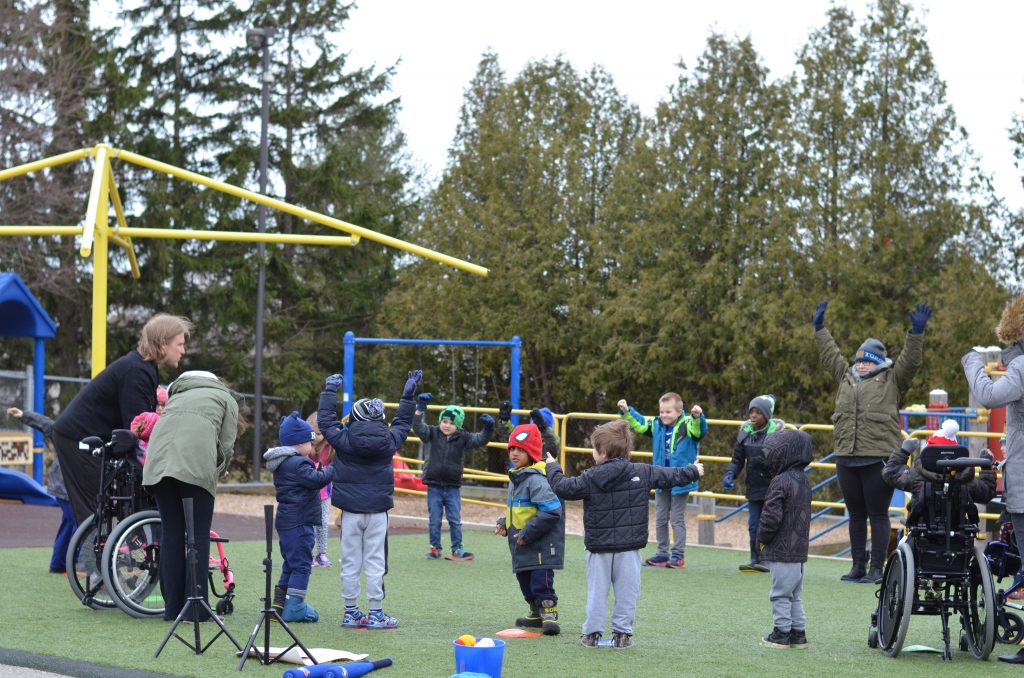 I would like to take a moment to recognize the Grandview Kids Therapeutic Recreation team, as February is National Therapeutic Recreation Month. The Therapeutic Recreation team has taken on adversity over the last year with commendable poise.
Recreation Therapists (RTs) at Grandview Kids work with children, youth and families to improve physical, emotional and cognitive well-being through activity-based interventions. RT sessions can take place 1:1 or in group settings, virtually or in-person. RTs use play, recreation participation and leisure activities to support overall physical and mental health.
Normally, the Therapeutic Recreation (TR) staff offers a variety of social group activities. Some of these activities include preschool play groups, swimming lessons, Tae-Kwon-Do classes, physical literacy groups, Parasport programs and several more. Running these activities was a large part of the program's day-to-day regimen and it is clear that families deeply miss this aspect of TR.
It is no secret that getting to work with clients, in groups, face-to-face, has always been at the core of the work RTs do. However, like everyone in 2020, the TR staff had to adjust to the new normal. They have recently expanded their team and were able to quickly adapt, beginning to offer tele-practice social groups, and continuing to offer 1:1 in-person sessions for clients who were unable to participate virtually. The TR team has worked determinedly to develop new games and activities to adhere to the new COVID protocols and parameters. Their work does not go unnoticed, as the time RTs dedicated to adapting their programs and creating new activities has only improved the day-to-day lives of the children and youth they serve.
Thank you, to all of our RTs, for all that you do to help make Grandview Kids a welcoming environment and an adaptable point-of-care for all families and caregivers who visit us.
To learn more about what Recreation Therapy looks like at Grandview Kids, click here.
To learn more about the Canadian organizations that are supporting TR Awareness Month, please visit the links provided below:
Sincerely,
Leslie Suite, Director of Clinical Services