Overview
Saturday Respite Services will provide caregivers with a break while children and youth are provided with opportunities to learn and enjoy recreational activities with peers.
Participants must be past or current Grandview Kids clients who can manage in a group environment of one staff for every three youths (3:1), participate in active and tabletop activities for a minimum of 10 minutes before requiring a break and have a method to communicate needs and wants. Your child must not engage in harmful behaviour to self or others. For your child's safety, they must not be a flight risk and must respect a closed door. All participants must pass the daily Health Screen and are encouraged to wear a Grandview-issued surgical mask during indoor activities.*
---
Due to staffing resources, clients must be able to stand/transfer to the toilet. Grandview Kids staff are happy to assist clients with pull-ups.
---
Promotional Posters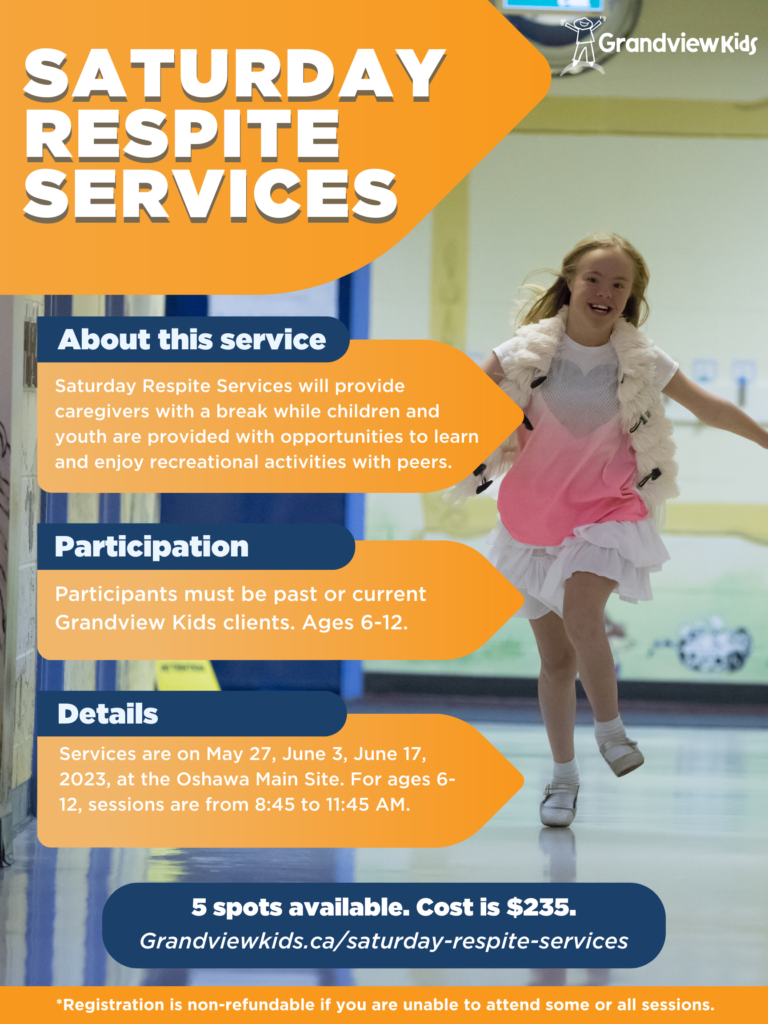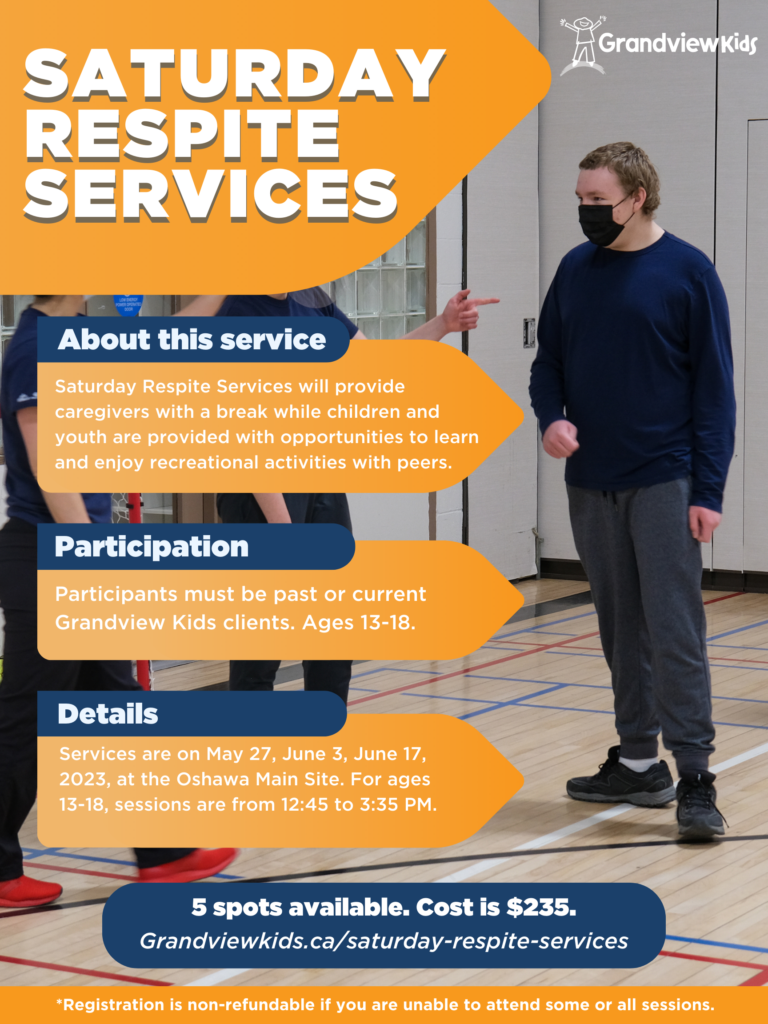 ---
Sessions
Ages 6-12
Dates: May 27, June 3 and 27, 2023 – Direct link to register.
Ages 13-18
Dates: May 27, June 3 and 17, 2023 – Direct link to register.
---
Refund Policy
Registration is non-refundable if you are unable to attend some or all sessions.
---
*As some children require an exemption to the mask requirements, please note that your child may interact with others not wearing a mask. We rely on families to complete the daily health screening and follow our enhanced safety measures to reduce the risk of any COVID-19 exposures or transmission.