Written by Grandview Kids CEO, Lorraine Sunstrum-Mann
---
It's been one year since the World Health Organization (WHO) declared the COVID-19 outbreak a "pandemic." That was the day everything changed. The federal government has declared March 11, 2021 as a National Day of Observance to commemorate the people who lost their lives due to novel coronavirus and the significant impacts it's had on all Canadians.
The first reported case of COVID-19 in Ontario was January 25, 2020. On March 12, public schools were ordered to close for two weeks following March Break. Grandview Kids closed our centres on March 14. On March 17, a state of emergency was declared in Ontario. Closure of all non-essential businesses was ordered on March 23. By March 31, all provincial parks and outdoor amenities were closed, and it was announced that schools would be closed until the end of May, subsequently extended for the remainder of the school year. Grandview Kids restricted access to urgent and critical services only, began to offer virtual services and would not re-open for in-person services until September 2020 (read more here).
Everyone was asked to stay home and not visit friends or extended family. Shops were forced to close their doors and layoff employees. People and businesses scrambled to secure personal protective equipment (PPE) as global demand quickly exceeded available supply. Our teams worked around-the-clock to figure out how Grandview Kids would still be able to operate, knowing thousands of clients and their families were relying on us.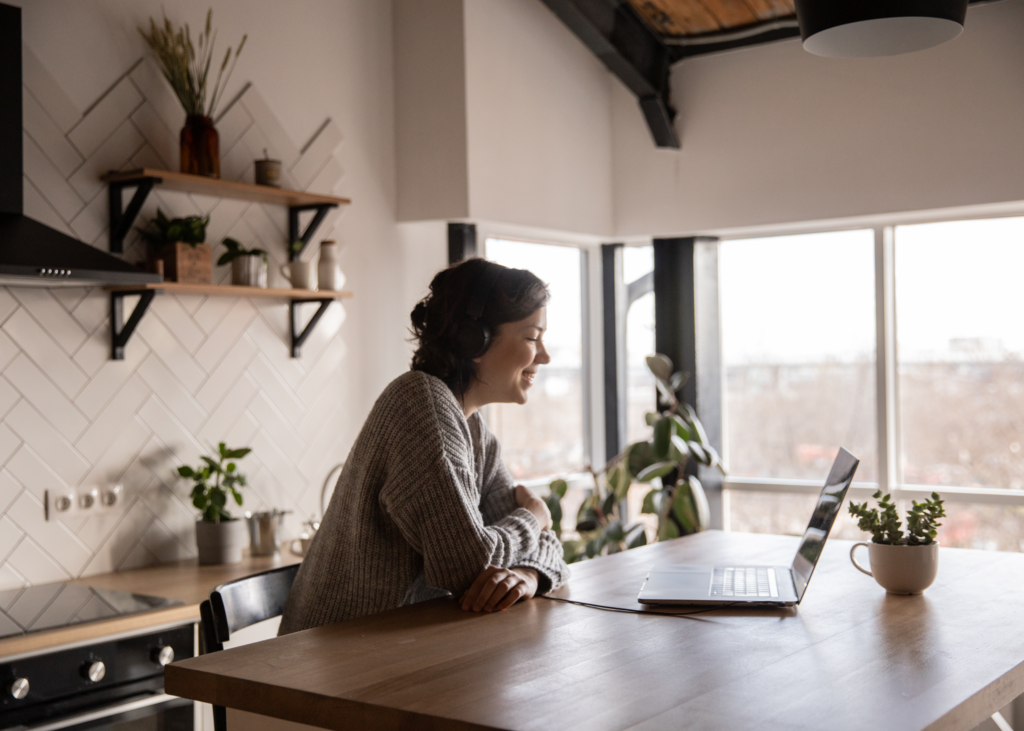 We thought maybe this was just temporary, and that we would all be "back to normal" soon. How untrue this sentiment would prove to be.
In the year that's unfolded since COVID-19 entered our daily conversations, Grandview Kids has experienced much change and uncertainty. The pandemic has affected our personal lives and our daily work.
We cannot discount the detrimental toll the pandemic has had on our community at large, with public health measures designed to protect our physical health, leading to a deterioration in our collective mental health.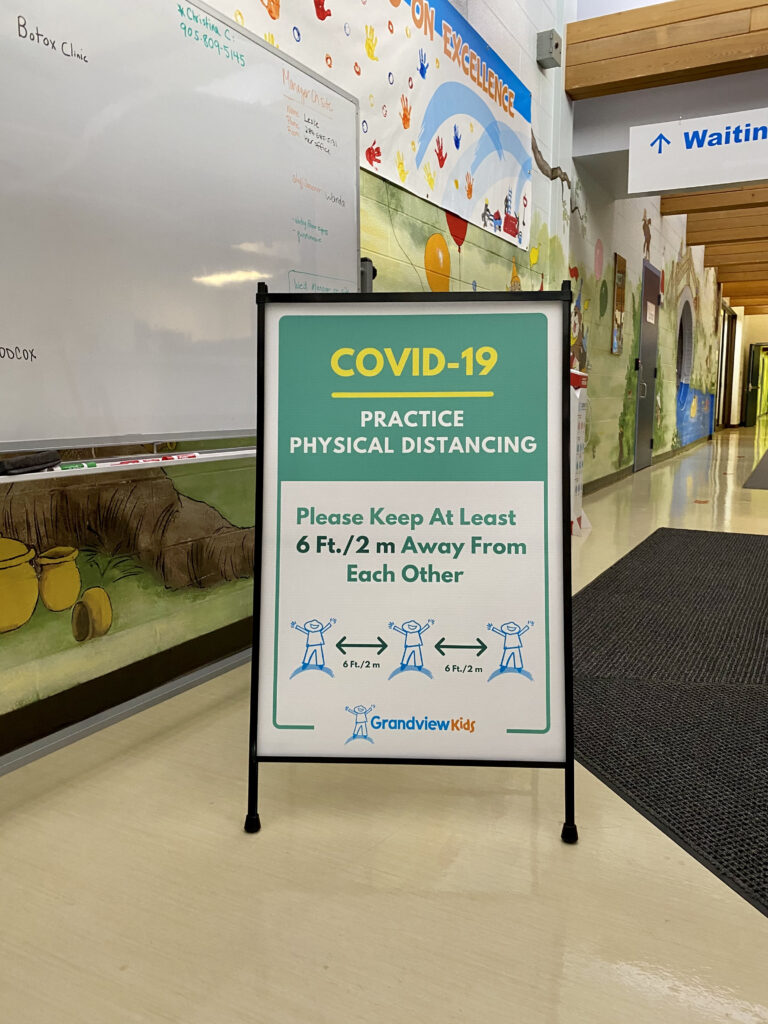 COVID-19 has undeniably brought about much despair. We miss our friends and family. We long for freedom to travel locally, domestically and abroad. Essential workers have tirelessly "showed up" to ensure our basic needs are met. Loves ones have died alone. Businesses have closed down – some forever. Thousands of people have lost their jobs. The economy is struggling. Kids and teens are longing for human interaction. Parents are exhausted, balancing work commitments, family responsibilities and virtual learning. It has not been easy. But through these seemingly insurmountable obstacles, we have prevailed – as a society, as Team Grandview.
The pandemic was also a powerful catalyst for positive change. It forced many people to slow down and take stock of their health and priorities. Organizations began to offer flexible work arrangements, overhauling the traditional workplace structures that had limited so many for decades. Rapid innovations in technology and medicine occurred. Communities rallied together. Human rights issues were propelled to the forefront. COVID-19 ushered in a time of unprecedented global change, unmatched in our lifetime.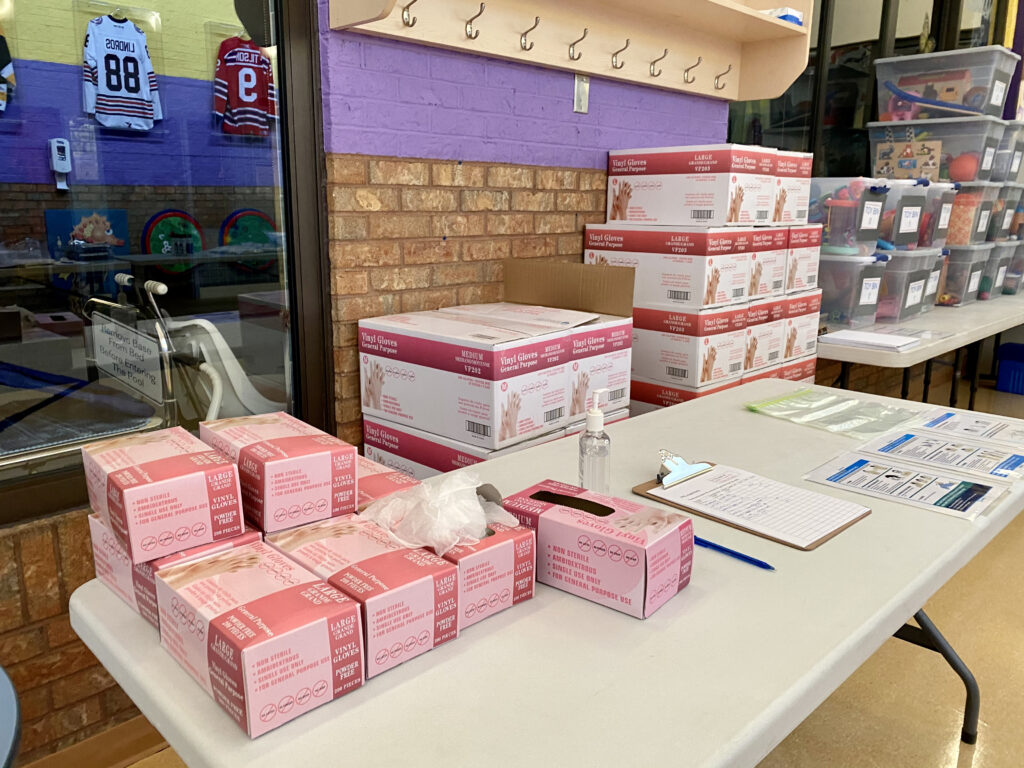 Because of COVID… we accelerated our adoption of virtual care practices. Since March 2020, we have delivered nearly 24, 000 virtual visits to clients (compared to three the year prior)! While the uptake was challenging, requiring a massive undertaking to enhance our technology infrastructure, telepractice meant we could keep caring for the children and youth who needed us.
Because of COVID…we challenged outdated policies and procedures to modernize our care approach, embedding extensive pandemic safety protocols. We are proud to report zero workplace COVID-19 transmissions or outbreaks.
Because of COVID… we harnessed all the power and passion that is "Team Grandview" to respond and recover.
Because of COVID… we re-defined our future, to which we have arrived. I cannot thank our dedicated staff and volunteers enough, across all roles and disciplines, for their unwavering commitment and compassion since the COVID-19 health crisis began. I am privileged to lead this team. We got through this – together. The Grandview Way.
Now, to look ahead….
Thinking beyond the pandemic
When I think about how far we have come and where we are going, the words "recovery and resilience" come to mind. COVID-19 consumed us, but it didn't break us. We are moving into recovery. We will talk more about a recovery framework for Grandview Kids in the weeks ahead.
We have fostered incredible resilience as individuals, as a community, and as an organization in response to COVID-19; this learning will continue for many years to come as the residual effects of the pandemic become more apparent.
A series of research studies recently published have shed light on the disproportionate impact of COVID-19 on children with disabilities and their families – the people we serve and support at Grandview Kids.
70% school-aged children and youth surveyed in Ontario had their mental health harmed during the first wave of the pandemic between April and June 2020.1

Children in general fared worse across six domains of mental health — depression; anxiety; irritability; attention span; hyperactivity; and obsessions or compulsions. 1

Children with Autism Spectrum Disorder (ASD) reported the greatest deterioration in depression, irritability, attention span and hyperactivity. 1

In a survey of adults with disabilities or parents to children with disabilities, almost all respondents were worried about: catching COVID-19, friends and family, becoming seriously sick, being bored, getting food.2

Many respondents (60%) said these four important needs are not being met: leisure and recreation programs, emotional counselling, peer support, transportation.2

Most respondents (82%) said the pandemic has hurt their mental health.2

Most adults with disabilities (80%) also said they are more isolated and lonelier.2

People with disabilities are more likely to be isolated during the pandemic than other people.2

Over half of parents or caregivers said that their child with a disability gets less exercise during the pandemic.2

Over 40% said that their child's eating habits have become worse.2

In a national survey, many parents reported that they were concerned about their children's social engagement.3

Almost three-quarters of participants (71%) were very or extremely concerned about their children's opportunities to socialize with friends, and more than half (54%) of participants were very or extremely concerned about their children's loneliness or social isolation.3

Turning to parents' concerns about their families, their top concern was about balancing child care, schooling and work, with 74% of participants reporting feeling very or extremely concerned in this regard.3

In a national survey about at-home learning during the pandemic, a higher proportion of participants whose family included a child with a disability reported being very or extremely concerned about their child's academic success.4
A study conducted by Public Health Ontario revealed that the reduction in outdoor activities, free play and social interactions may be associated with an increase in children's depressive symptoms, anxiety, irritability, boredom and stress. These effects are in addition to potential financial stressors, such as unemployment and loss of income in families due to the pandemic.5

Evidence shows community-based public health measures implemented in response to COVID-19 may be negatively affecting factors related to children's healthy growth and development. 5

Reported effects of the COVID-19 public health response so far have been decreased vaccination coverage, decreased movement behavior, impacts on nutrition (e.g., low physical activity, poor diet, increased screen time and sedentary behavior) and on children's mental health. 5
We cannot ignore this data. As a trusted service provider for families throughout Durham Region, we need to continue to offer the quality care expected of us, while considering how to adapt our offerings to meet new needs in our community – attributed to the fallout of COVID-19. We have much work to do. We are committed to ensuring the voices of clients and caregivers are captured in our recovery planning. And we are committed to ensuring the wellness and success of our staff in our recovery work ahead.
Throughout the pandemic, families told us we were their "lifeline." When everything else seemed chaotic, and all sense of normalcy was lost, counting on a visit or appointment with Grandview Kids created a sense of support and routine so many people longed for. This fills us with pride. Now we must endeavour to keep the momentum going, one year later, one year after COVID-19 "took over."
We must reclaim all that we strive for at Grandview Kids. Our recovery will lead to our resurgence. And, by 2024, when we move into the "New Grandview Kids" – we will emerge stronger amid the true renaissance of Grandview Kids.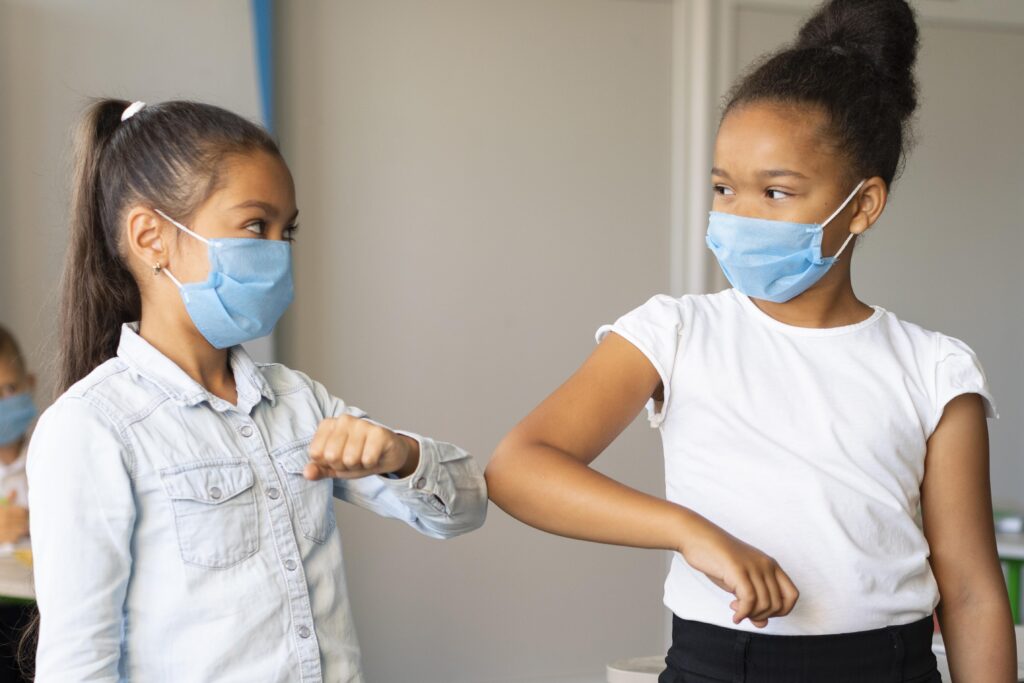 ---
References:
Additional articles of interest:
---
Check out more Grandview Kids articles:
Stay updated with all things Grandview Kids!