CEO Blog – November 2021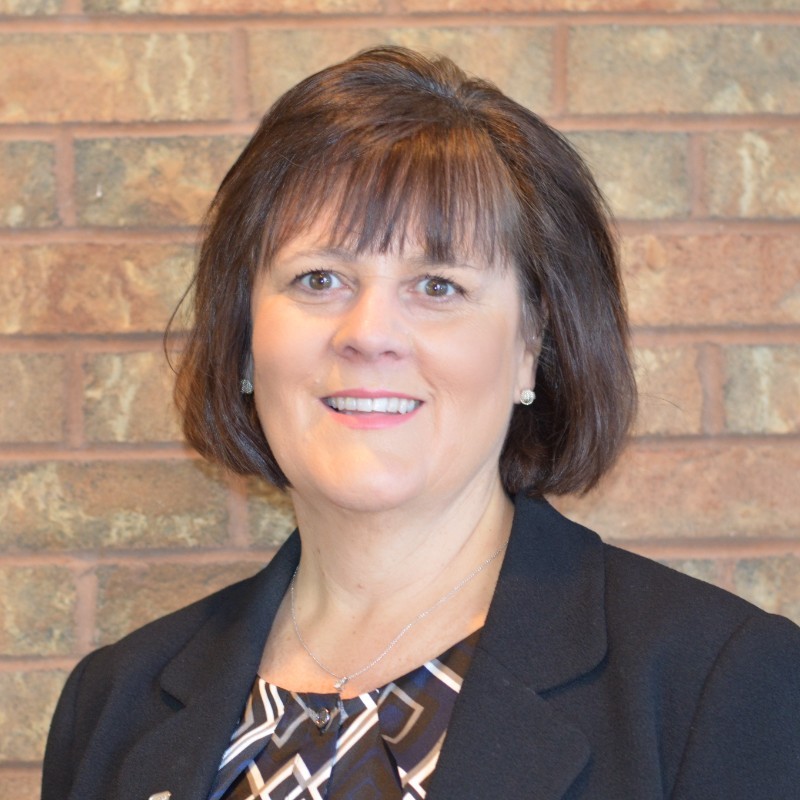 With the start of school and Halloween behind us, we welcome November as a month of great significance at Grandview Kids. Later this month, Grandview will host two surveyors from Accreditation Canada into our facilities to review our processes and policies and measure our approaches and quality practices to national best practices. As we approach this important milestone, we're reflecting on all we've accomplished since we released our 2020-21 Annual Review.
I would like to share with you some key changes underway at Grandview Kids.
Expansion of School-based Rehabilitation Services
In September, Grandview Kids expanded school-based rehabilitation services into three neighbourhoods of Scarborough: M1B, M1C, M1X. The expanded services include occupational therapy, physiotherapy and speech-language pathology. The expansion meant working closely with our partners at VHA Home Health Care/VHA Rehab Solutions and Closing the Gap Healthcare to ensure a smooth transition for clients. I am happy to report that our clinicians completed successful transitions for many students, and our Toronto District School Board partners have welcomed us to the neighbourhood. We look forward to working closely with our Toronto partners to help support students with diverse needs.
Our new Equity, Diversity and Inclusion Committee
At Grandview Kids, we aim to provide family-centred care. This means that we need to recognize, acknowledge and adapt our services in a way that is culturally-safe for each family. Our newly formed Equity, Diversity and Inclusion Committee aims to do just that. This group of staff champions come together monthly to discuss ways in which Team Grandview can improve their awareness, knowledge and skills of offering family-centred care in a way that is meaningful for every client and caregiver. Their first action will be to host an organization-wide training on recognizing bias, barriers and privilege.
Launch of Caregiver-Mediated Early Years Programs
As the lead agency of the Ontario Autism Program – Durham Partnership, Grandview Kids is pleased to offer Caregiver-Mediated Early Years Programs as part of the Ontario Autism Program. In the summer, families started receiving letters from the Ministry of Children, Community and Social Services inviting them to participate. Grandview Kids, Lake Ridge Community Support Services and The Regional Municipality of Durham are proud to offer three programs in the Durham Region. To help caregivers make the decision on which program is best for their children, Grandview has created an informative website, virtual slideshow and is hosting a live information session on November 17 to help answer any questions caregivers may have. Click here to view this information.
Continued partnerships with the Ontario Health Team and others
Did you know that Grandview Kids is a part of the Durham Ontario Health Team (OHT)? The Durham OHT is comprised of 19 partners, including client and caregiver advisory groups, that work together to improve access and delivery of coordinated health services. The Paediatric Complex Care Program offered at Grandview Kids is funded in partnership with the Durham OHT and supported by Grandview Kids, The Hospital for Sick Children, Lakeridge Health, and the Central East Home and Community Support Services. Through these incredible partnerships, Grandview is able to provide integrated care services to children with medical complexity that is closer to home.
The Grandview Kids collection at the Ajax Public Libraries
The Ajax Public Library has partnered with Grandview Kids to offer an exclusive online catalogue of books, videos, and resources free with any Ajax Public Library card. The collection is available online (http://www.ajaxlibrary.ca/grandview) and has been curated by Grandview clinicians, Peer Navigators and the Youth Advisory Council. There are resources for parents, caregivers, clinicians, youth and our youngest readers. The Peer Navigators have also partnered with the Ajax Public Library to offer a Sensory Story Time for children and a coffee chat discussing the experience of being a parent of a child with autism. Learn more by visiting the Ajax Public Library website.
Upholding ethical clinical standards
The Grandview Kids internal Ethics Committee meets regularly to review newly adopted ethical decision-making tools, which are supported by our partnership with the Ontario Shores Bioethicist. Earlier this year, Grandview Kids adopted an Ethics Framework and tools that can help our team members make decisions and take action in a way that is ethical, responsible and transparent. To help assist with ethical decision-making, all Grandview team members, as well as clients and caregivers, are able to consult with the Bioethicist by emailing ethics@grandviewkids.ca.
Reaching 100% vaccination status
We are still amidst the COVID-19 pandemic, but Team Grandview has not allowed a global health crisis to slow down their dedication to their clients. Earlier this fall, we followed the Letter of Instruction from the Ministry of Children, Community and Social Services and implemented a vaccine policy. Our team's commitment to evidence-based practice came through as we quickly reached 99% vaccination, with the remaining 1% committed to daily rapid antigen testing. With daily active screening, wearing appropriate amounts of personal protective equipment, and practicing exceptional cleaning practices, Team Grandview continues to maintain a safe environment for all clients and caregivers.
Facing transformation, modernization and change
Grandview Kids continues to undergo rapid growth and changes to Ministry-funded programs and services. In the past two years, we have grown by 117% and increased the number of positions at Grandview to now include 271 people across clinical and supportive roles. With exceptional growth comes a few growing pains. We are working diligently to recruit and retain the highly skilled clinicians and administrative roles Grandview is known for. Grandview Kids has much to offer new graduates, as well as mid and late-career clinicians. Keep an eye out for new opportunities on our new LinkedIn page!
Stay connected
Thank you for taking the time to learn what's new at Grandview. Please join me in showing your appreciation to our incredible team for their hard work throughout 2021. I am inspired daily by the emerging talent, exceptional mentorship, and innovative ideas cultivated by our incredible staff.
Thank you, #TeamGrandview.
---
What else is going on at Grandview Kids? I also encourage you to review the Grandview Kids Foundation Impact Report available now on the Foundation's website.
---
Check out more Grandview Kids articles
Stay updated with all things Grandview Kids!