Written by Grandview Kids Physiotherapist, Corrie
---
How playing outdoors makes for a more physically literate child
As any parent can attest, it often feels like as soon as children learn to move, their instinct is to move away from us and explore the world for themselves.
A child's need to explore their surroundings intensifies as soon as they get outside. With so many new textures, obstacles, and areas to discover, the outdoors is truly a wonderland for young children. As parents, we often cringe when we see our tiny bundles playing outside and our heads (and hearts) can get overloaded with the risks that they seem quite happy to take.
It is important to remember that as much as we'd like to protect our little ones from ever getting hurt, exploring their world and taking risks is what helps develop much-needed gross motor skills that they will use their entire life.
Playing outside is the best place to work on skills requiring balance and coordination and these skills help toddlers interact with the world around them and learn complex physical activities. Running, jumping, kicking, throwing, catching and climbing are all skills that toddlers are just starting to learn, and are the building blocks for becoming physically literate.
Physical literacy is described as the motivation, confidence, physical competence, knowledge and understanding to value and take responsibility for engagement in physical activities.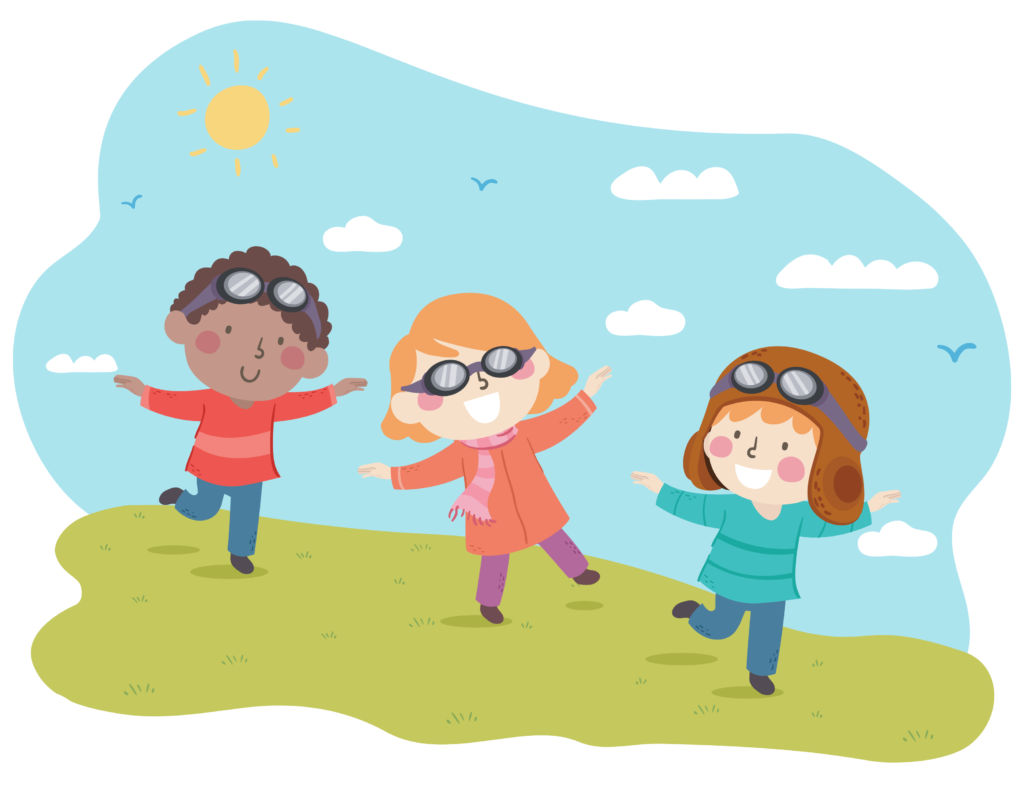 According to experts at Physical and Health Education Canada, Children who are physically literate move with competence and confidence in a wide variety of physical activities in multiple environments that benefit the healthy development of the whole person.
Research has shown that being physically active as an adult depends on a person's ability to feel confident in an activity setting. Research has also shown that without the development of physical literacy, many children and youth withdraw from physical activity and sport and turn to more inactive and/or unhealthy choices during their leisure time.
There are 12 fundamental movement skills that are considered building blocks for physical literacy. They are: running, hopping, skipping, rolling, standing on one foot, jumping, kicking, dribbling, throwing, catching and swinging with arms (i.e., a bat, a stick, etc).
Children usually learn to walk indoors on smooth, level floors, which may even be carpeted. When they start to move on their own two feet outside, they are challenged by uneven ground, funny textures and hills and holes that they might not see. Taking a nature hike is an excellent way to teach children about the beauty of the outdoors while challenging their small legs to overcome the obstacles along the path. Think of it as a natural obstacle course. Stepping over small sticks and tree roots helps teach children how to stand on one foot. Ducking under low branches teaches squatting and strengthens leg muscles. Mud puddles are always a fun way to teach jumping – either jumping over or jumping in! Even small trips or dips can help children learn how to catch their balance and prevent a fall.
Another great outdoor space is the playground. Consider walking along the sidewalk curb to get there – a great way to work on balance as the child must narrow their base of support and walk with feet in front of each other. Climbing structures strengthen both arms and legs, and swings and slides improve balance, coordination and endurance. Furthermore, it is not uncommon to see children working together at the playground to help one another succeed, which builds teamwork and an empathetic mindset.
All of these skills will help to build a toddler's confidence, so make sure that your child is getting lots of literacy time – outdoors.
For more information on physical literacy visit www.phecanada.ca
---
Check out more Grandview Kids articles
Stay updated with all things Grandview Kids!