March 7-13 is Social Work week in Ontario, allowing a chance to pause and celebrate Social Workers' contributions towards supporting mental health. The theme of #MoreThanEver speaks to ensuring timely access to high-quality mental health services. Social Workers have been at the frontline throughout the pandemic and are focused on the path towards recovery.
Social Work is a profession aimed at helping individuals, families and communities to build capacity and promote wellbeing. Social Workers at Grandview Kids hold a Masters of Social Work degree and are registered with their College. They offer counselling, resource coordination, transition support and funding assistance. Grandview Kids Social Workers support children, youth and families to cope with the impact of disability and complex health needs.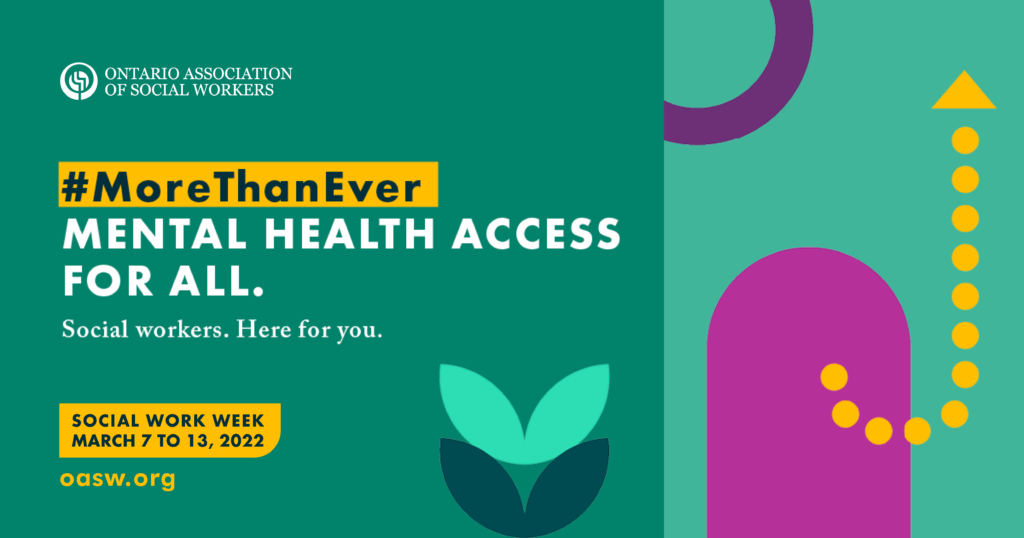 What Grandview clients and families say about their Social Workers
"She has a way of making you feel so comfortable like you have known her for years."


"When I felt like I was at my lowest, my Social Worker helped me to realize that I was not alone and my feelings were normal."


"She was able to help my daughter find strategies to help her deal with her feelings and it helped strengthen our relationship".
Thank you to our incredible team of Social Workers at Grandview Kids for the fantastic and vital work that you do every day!
---
Check out more Grandview Kids articles
Stay updated with all things Grandview Kids!