Submitted by Marshall Hohmann, Ability Awareness Presenter and Grandview Grad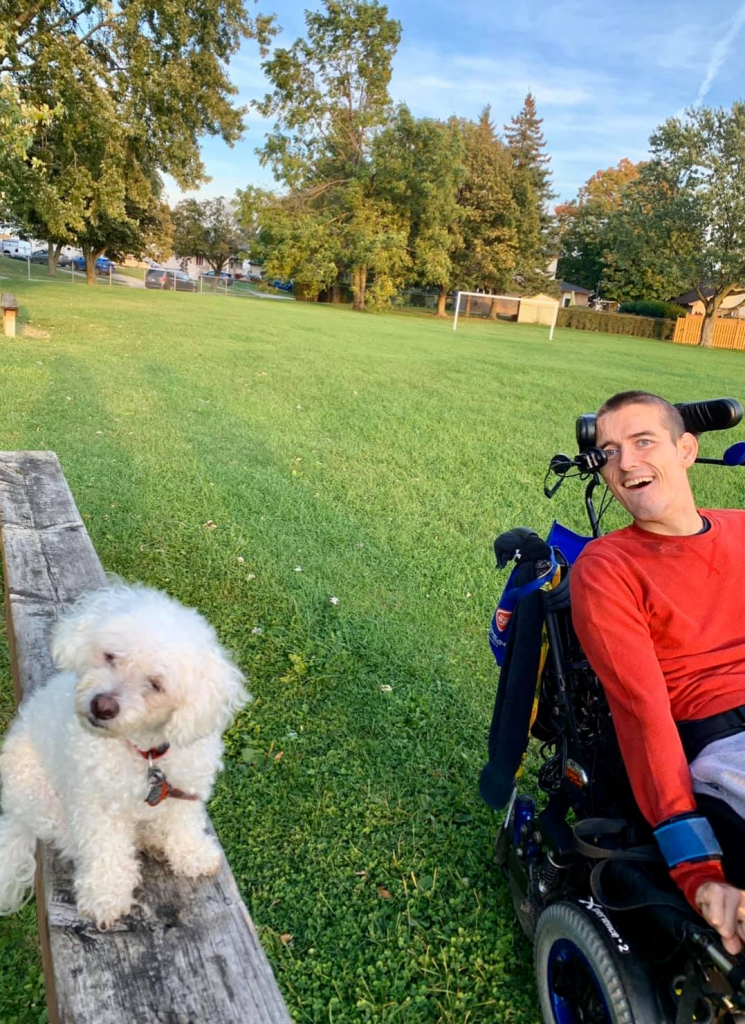 For all dog lovers, this blog is for you. In 2007, I went to my Godparents' home because my brother and I were getting confirmed in our church. Their dog had puppies, so we tried every single puppy on my lap. Due to my cerebral palsy, I had an overflow of movement, and the puppies wanted down. But one puppy actually came over from the corner. My Godfather picked him up and put him on my lap, and that little guy just fell asleep on my lap. The next challenge was convincing my father to take the dog home with me. My father was digging his heels in with the idea, but after a while, he finally relented. I was allowed to take the dog home – with guidelines. They were: walk it each day and pay for his vet bills. The journey began with Buddy, and yes, I got the name Buddy from the movie Air Bud. I remember when Buddy first came to me, he managed to climb up on my neck and my Godfather said, "Yep, he is the one for you." So our life started together.
There is one good story that I remember about my Buddy. I have one PSW that Buddy didn't like, so one day he saw my PSW open the door and he ran after her for some strange reason. Now let's finish my journey. When I got up each morning, Buddy was always at my bedroom door. When someone always got me up, Buddy used to wait until I was in my wheelchair, and we both went into the kitchen area. Buddy used to watch the floor for food to drop. I used to call him my personal food picker-upper.
I am going to leave you with this poem…