Announcing the retirement of Grandview Kids CEO, Lorraine Sunstrum-Mann
It is with mixed emotions that we announce Lorraine Sunstrum-Mann, Grandview Kids' Chief Executive Officer (CEO), will retire in February 2023. Lorraine has been our compassionate leader, unrelenting champion and inspiring motivator for 11 years. During her tenure, Lorraine has transformed how children and youth with disabilities access, engage and guide care in Durham Region and across the paediatric health and social services sector. She has steered the way to establishing a more inclusive, accessible and integrated health system, both locally and provincially.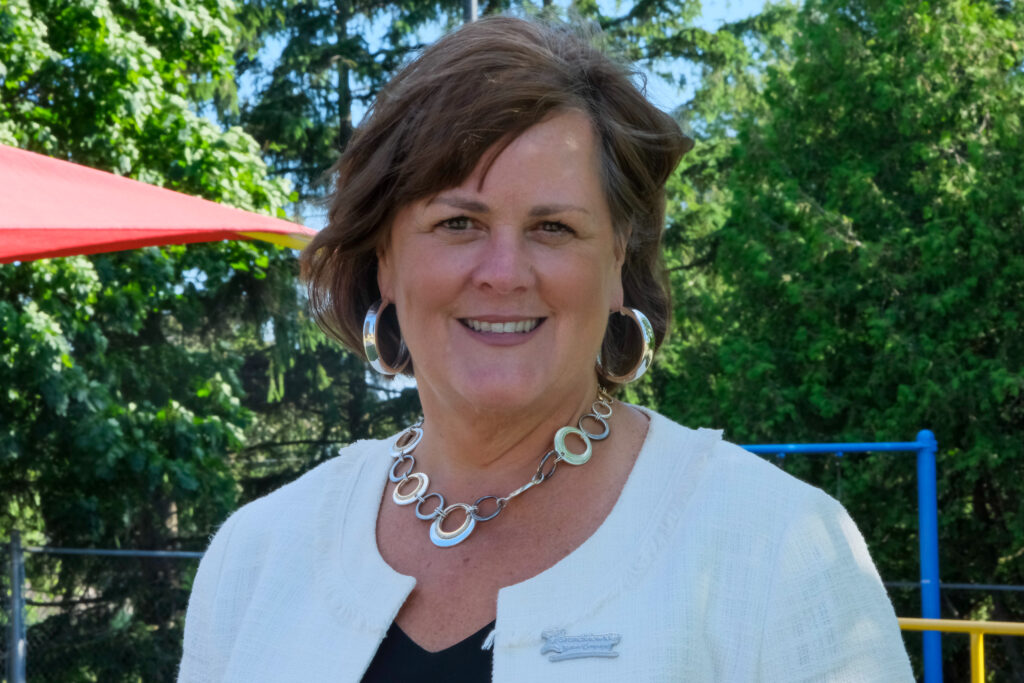 Under Lorraine's leadership, Grandview Kids has grown from 80 to nearly 250 employees, providing specialized paediatric and rehabilitation services to more than 16,000 children and youth per year. Lorraine has fostered strong connections between community and school-based partners so that children have access to care in places where they live, learn and play.
Lorraine's advocacy came to fruition with the April 2022 ground-breaking of "The New Grandview Kids," a state-of-the-art facility, which will offer leading practice, family-centred services for children and youth with physical, communication and developmental needs. Lorraine's unwavering determination secured Federal, Provincial, Regional and Municipal government funding and exposure for this monumental project. Her passion and commitment were the key catalysts of change, driving ongoing transformation and modernization as we look to the future of Grandview Kids. Her legacy will live on within the walls of our new Centre of Excellence, slated to open in 2024.
Over two decades serving in frontline and leadership roles with St. Michael's Hospital and Lakeridge Health, Lorraine campaigned for evidence-based and family-centred practice. She has always valued families as partners in care, actively embedding their voice to guide decisions. At Grandview Kids, Lorraine has been a visionary, adding families to the inter-professional team who oversee the organization's strategic directions.
Team Grandview has witnessed Lorraine's ability to make brave decisions – putting families first – and demonstrating a commitment to advance rehabilitation through research, innovation, quality improvement, partnerships and engagement. As a leader, she is accountable, responsible, transparent and innovative. Lorraine's work has been measurable, but most of all, it has been impactful. She will be dearly missed.
As we consider what this means for Grandview Kids, our Board of Trustees has been engaged in strategic discussions around next steps. Through the oversight of a dedicated CEO Succession Planning Committee, our Board will begin recruiting for the CEO role immediately. The CEO job posting is available on the Grandview Kids website.
In the meantime, please join us in wishing Lorraine support and well wishes as she enters this next chapter in her life, where she looks forward to spending time with her family. Notes of congratulations can be sent to communications@grandviewkids.ca.
There is no doubt Lorraine leaves a lasting legacy for our sector.

---
Check out more Grandview Kids articles
Stay updated with all things Grandview Kids!