Rolling can be a funny and silly activity for all kids. It also promotes gross motor skills, proprioception awareness and usually provides some giggles.
Here are some great tips from Grandview Kids Physiotherapists, Winnie and Kate.
Start by lying on the floor. If you are up on a bed you will need adult supervision to prevent anyone from rolling off. Start your child on their back and practice rolling over either side. Encourage your child to try and stay straight like a pencil and figure out rolling to both sides as the warm-up. If your child needs assist with rolling, start by bending one of their hips and knees and bring it across their body. Next assist your child to complete the roll onto their stomach. Then assist them to roll back onto their back. Rolling can be whatever speed works for your child.
Here are some fun ways to make rolling into a cooperative game, but make sure there is space free from obstacles on the floor:
Side by side rolling –
Have 2 children, or adult and child, lie on their back, shoulder-to-shoulder.  Rolling beside each other can be a lot of fun and the rollers have to slow down and work together to make this work.  Try rolling one direction and then back the other direction so each person has a chance to lead and a chance to follow.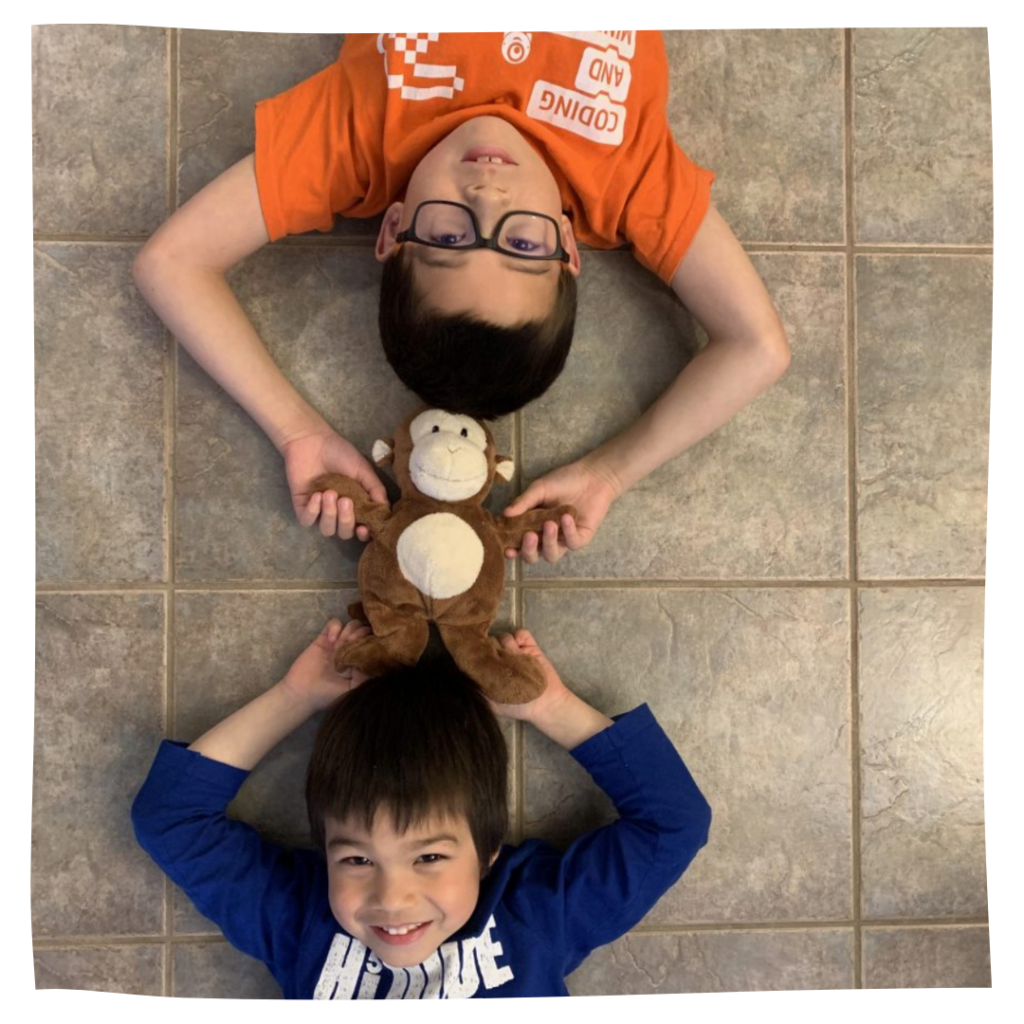 Head to head rolling –
Once again, have 2 people lie on the floor facing the ceiling, with the top of the head facing each other, but with feet in the opposite direction to the other person. There should be a small gap between the top of their heads. Everyone keep their arms overhead holding onto a soft toy or piece of fabric. This activity encourages kids figuring out how to roll without using their arms, which requires additional strength and coordination, as well as team work so they do not lose their grip. This is more challenging as they cannot see each other so it requires more concentration, communication, and effort to work with their partner.
If you have more than 2 people available, you can try playing Conveyor Belt –
The children and adults lie shoulder to shoulder with a soft toy such as a teddy bear on the belly of the first person. Each person has to move the teddy bear from the first to the last person only by rolling, without using their hands to help.
While you are playing these fun rolling games, put on some music, like Proud Mary by Tina Turner or Rolling in The Deep by Adele to Roll along with!