Being stuck inside and stretches. Two things that are never considered "fun". But, stretching is an important routine for all of us to get into, parents as well as kids. Stretching is important to maintain range of motion in tight joints, but it can also reduce the risk of injury, improve your posture, engage core muscles, and promote deep breathing and relaxation, which is something we all need right now.

Our "Stuck Inside" Stretches
Holding a stretch allows the muscles to relax and return to their original, intended length, keeping our joints safe and ready for action. And now that we're stuck inside for most of the day, our physical activity routines have changed significantly, and we are doing a lot more sitting than our bodies are used to. This can lead to back pain and other minor injuries, all of which could be reduced with stretching. When you incorporate deep breathing into the practice, you can use stretching as a time to reconnect with your body and manage your stress.
With everyone staying inside right now, why not make a game out of stretches? Who can stay in one position the longest (hint: it will probably be the youngest family member)? Who can come up with the funniest pose? This is a fun activity that the whole family can do together. These photos show one Grandview Kid trying to use her body to spell the word "LOVE", but you can create any word with your body. Can you make all the letters in your name? Can you work together to spell a word?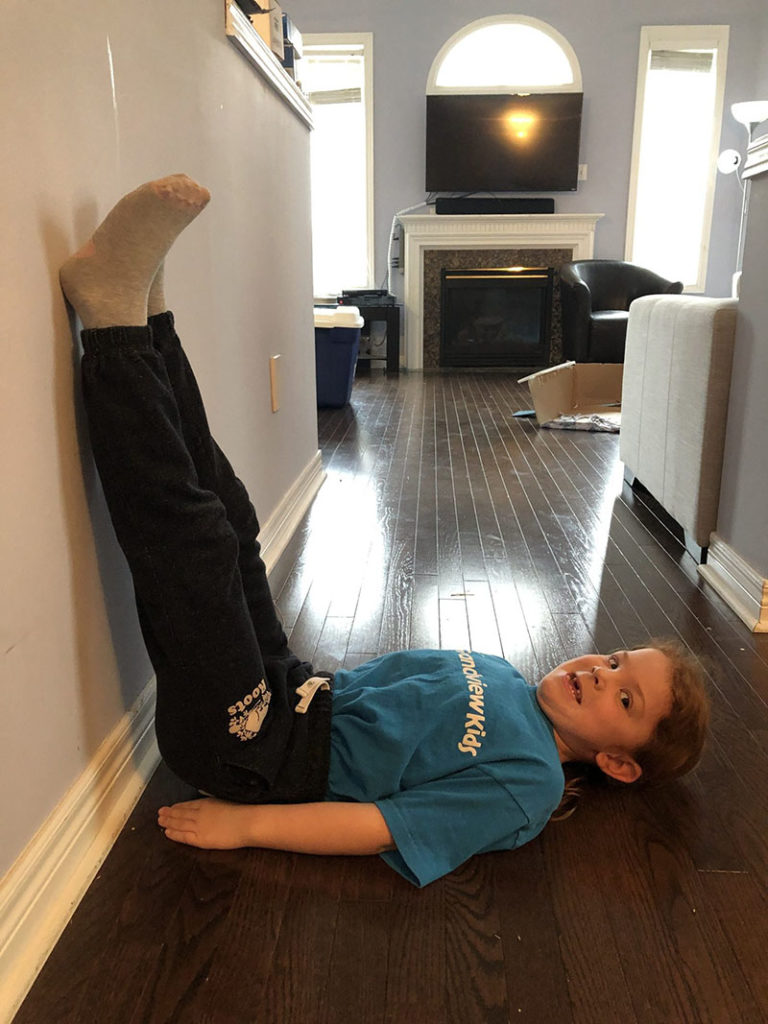 Remember these tips:
Do all stretches in a sitting or lying down position so that you don't have to worry about keeping your balance.
Hold each position for at least 30 seconds – that is a lot longer than you think! Try singing a favourite song while you hold the stretch, or close your eyes and do some deep breathing. There are some great websites for guided breathing, pick one that works best for your family.
Take photos and tag us with #GrandviewKids
HAVE FUN!
---
Check out more Grandview Kids articles
Stay updated with all things Grandview Kids!