Meet Grandview Kids sisters, 10-year-old Teagan and 5-year-old Logan!
Both girls are long-term members of the Grandview Kids family –– Teagan first came to Grandview in 2012 and Logan in late 2016. Teagan is a bubbly and active social butterfly who loves politics, staying up to date on current events and making new friends. Logan loves to sing and dance; she is a huge bookworm, easy-going, and although she is commonly quiet, she maintains an outgoing nature. Both girls can't get enough of travelling together on planes (especially when the destination is Disney World)! They do a lot of print work together for autism awareness, and they love to see the final project when it comes out.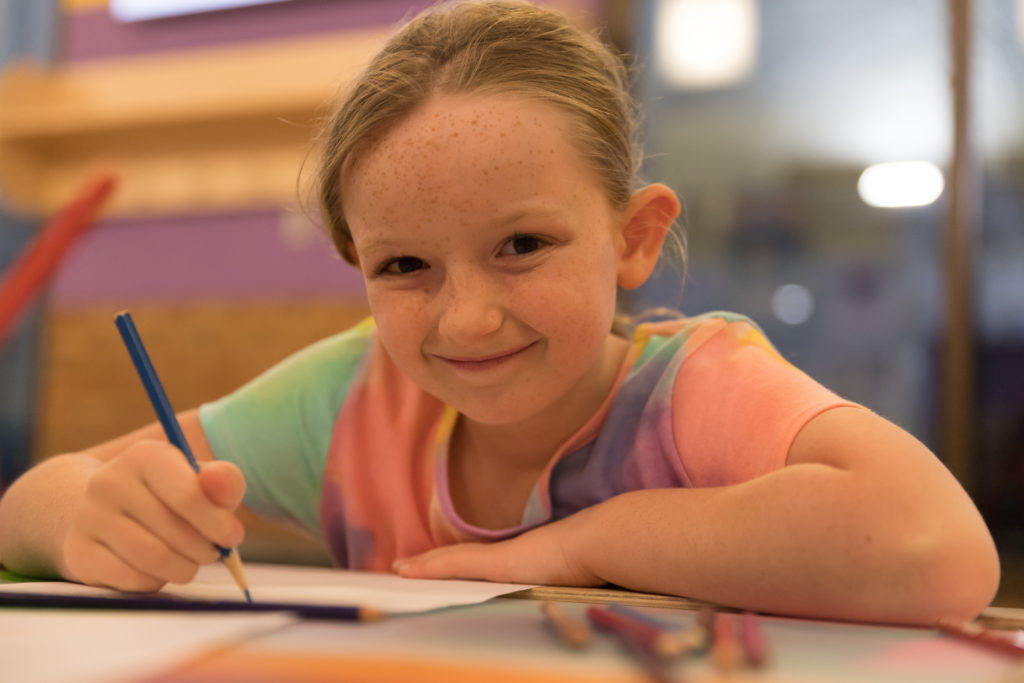 Upon first meeting Teagan, you will notice that her chatty and social demeanour comes so easy to her. Upon first meeting Teagan, you will notice that her chatty and social demeanour comes easily to her. Through her time at Grandview Kids and her strong desire to thrive, learn, and grow, Teagan has become entirely verbal and can certainly strike up a conversation with anyone! In September 2012, she was officially diagnosed with autism/ADHD. You would have never guessed that, at an early age, she was given the diagnosis that she would not be able to talk. According to her parents, she showed signs indicating that she has autism and ended up receiving a referral to Grandview Kids from their Paediatrician, who noted that Grandview "would be the perfect opportunity to help them unlock and achieve all their possibilities and potential."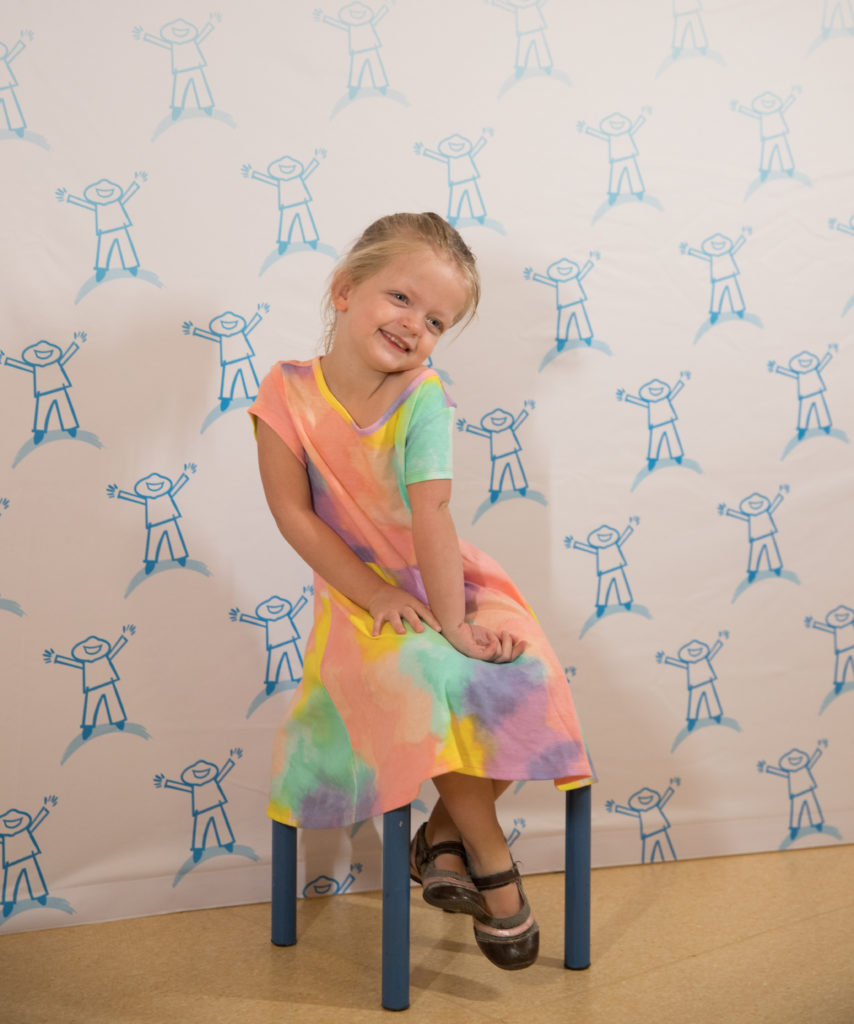 According to her mother, Logan and her sister differentiate in that Logan tends to be a little shy and quiet. However, she is coming into her own more every day! She was diagnosed with autism/ADHD when she first came to Grandview. Like her big sister, Logan is fully verbal and enjoys a wide range of activities and services that Grandview offers. Her favourites are taking advantage of the Free-to-Read program and swimming lessons.
Teagan and Logan "have grown tremendously over the years past and continue to grow in the years ahead, and we have Grandview Kids to be thankful for," their parents say. "[The] Parent Support Groups, our Social Workers for six-plus years, all of the many countless therapy blocks of Occupational Therapy, Physiotherapy, Speech Therapy… and all of the appointments with Dr. Hunt, they would not be where they are today!"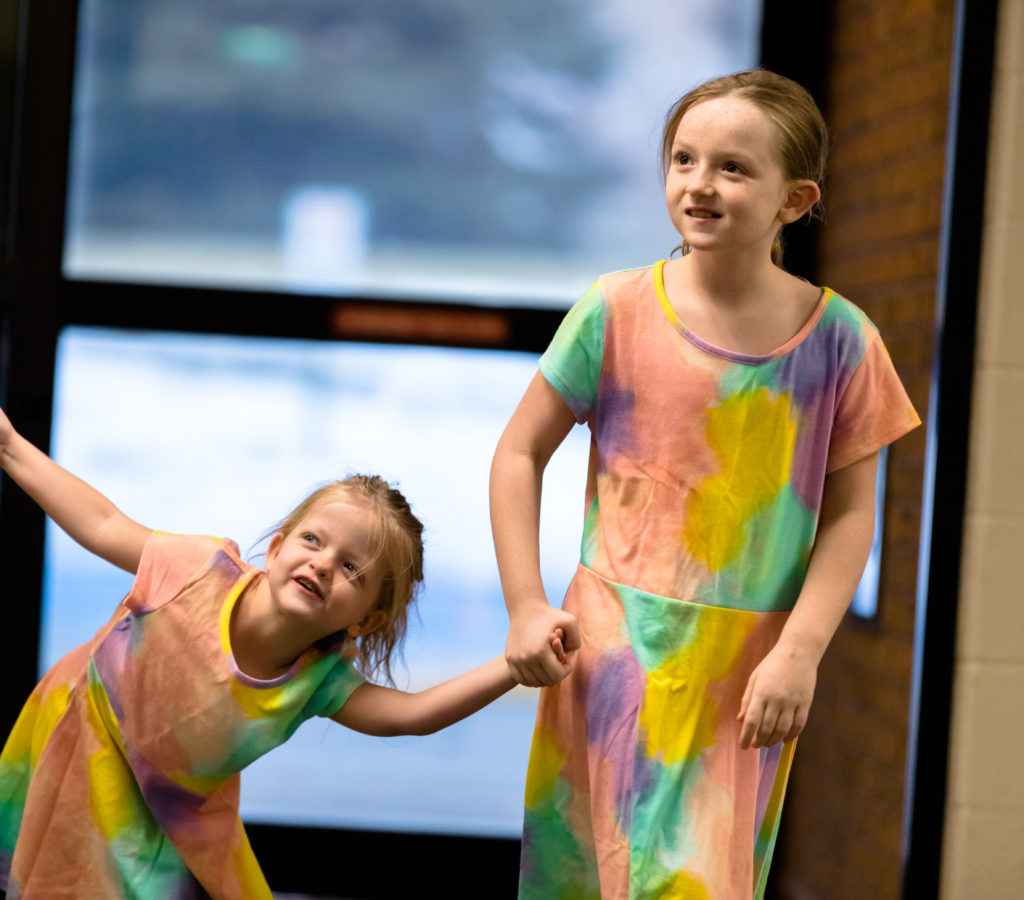 Family is a term that comes up often when their mother refers to their experiences at Grandview. "Just walking in the doors at Grandview equals home and family… knowing that it is ok to act as themselves is the biggest thing, knowing that they are feeling secure in their environment", she describes. Being a part of a welcoming and knowledgeable environment where no one is left behind makes Grandview Kids a place where they feel the most secure.
Note: This blog was originally posted in 2020.
---
Check out more Grandview Kids articles
Stay updated with all things Grandview Kids!