Upon any of your visits to Grandview within the last year, you may have seen a little blue and white robot zooming around our Children's Centre, and thought to yourself "What was that?" Well, we're here to formally introduce you to Joy, our iPal robot that came to Grandview in March of 2019!
We received Joy through a partnership with Durham College's AI Hub and with the support of VTrac Robotics. Joy is a "companion robot" and can be found in settings such as hospitals, libraries, and senior centres. Joy's name was given to her by a resounding popular vote, which we conducted via a Facebook Poll. The name was put forth by a Grandview mom, who had a daughter who passed away, named Joy.
At Grandview, Joy can be spotted welcoming families arriving for their appointments and acting as a teaching tool in the school. Children awaiting appointments are always excited and curious upon seeing Joy in the waiting room. Some children who come to our centre can be nervous about their appointments, and Joy always does an excellent job of easing children's nerves and taking their minds off of the visit.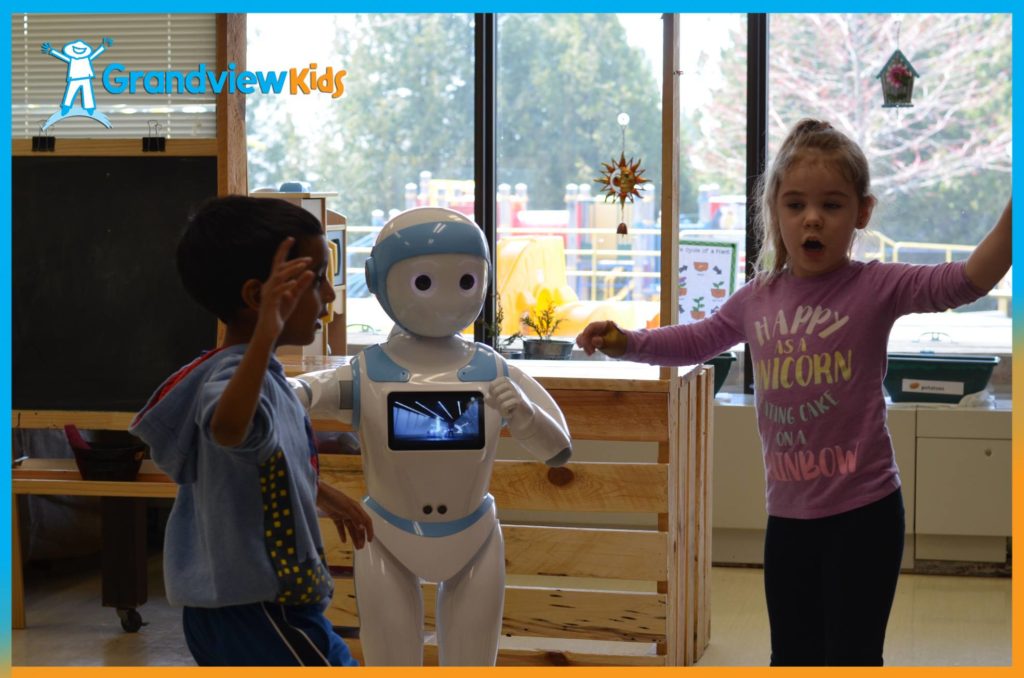 At Campbell Children's School, Grandview's collocated educational partner, students have been learning how to program Joy to speak and move around the classroom. Students enjoy singing and dancing with Joy, as well as sitting to listen to one of Joy's stories. Using robotics as a learning tool has been beneficial to the school and we are excited to continue exploring the possibilities of implementing robotics into other programs here at Grandview!
Watch Joy in action!
To learn a bit more about how Joy works, check out this video we posted to our YouTube channel where, Shaun (Special Education teacher and Technology Lead at Campbell Children's School), breaks down some of Joy's key functionalities:
---
Check out more Grandview Kids articles
Stay updated with all things Grandview Kids!