Written by Grandview Kids Audiologist, Sharon
---
Does your toddler or preschooler have an upcoming appointment at Grandview Kids for a hearing assessment and are wondering how it happens?
The method used to test our youngest clients is called Visual Reinforcement Audiometry (VRA). Your child will sit on your lap in our soundproof booth, much like in the picture below.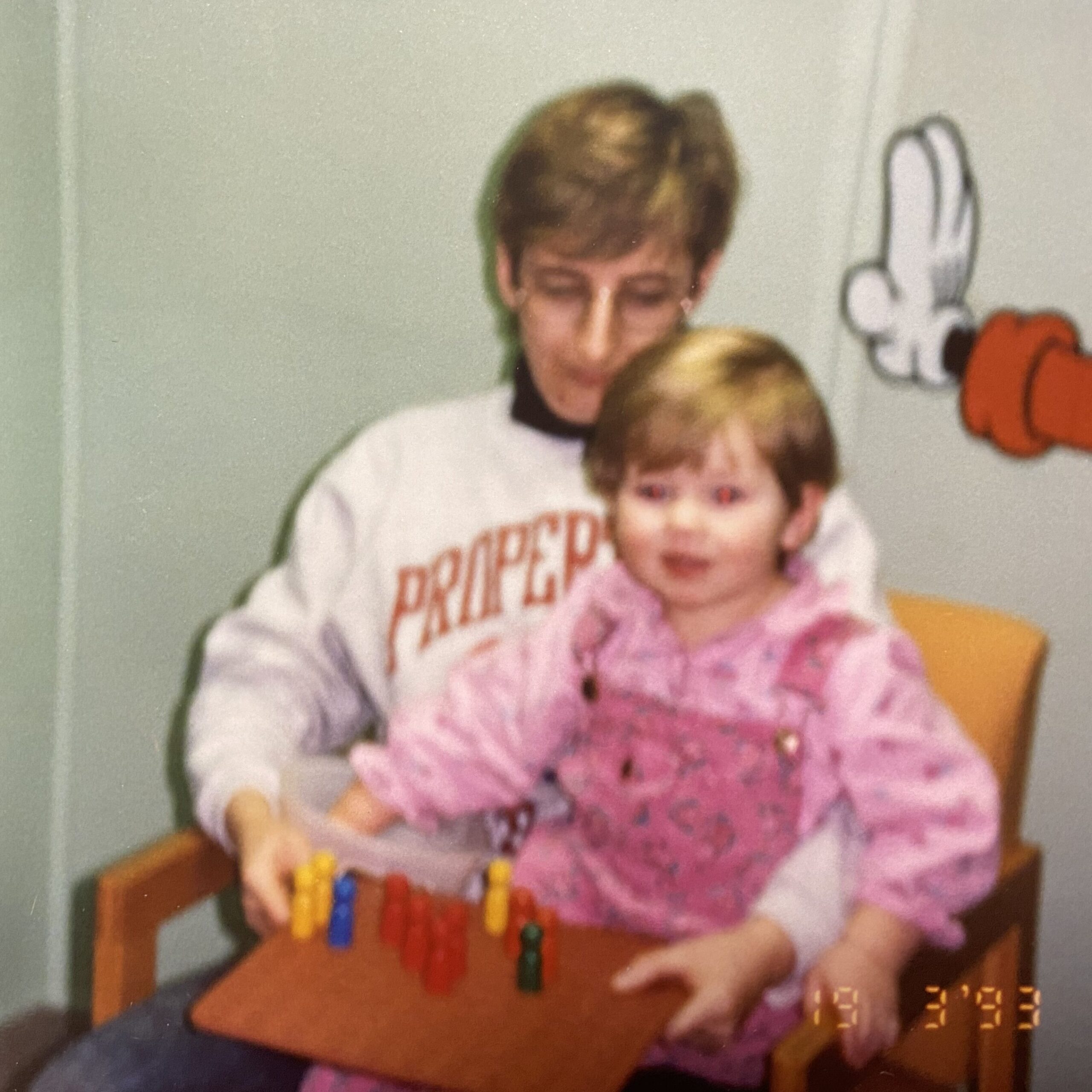 Sounds will come out of the speakers on either side, and when your child hears a sound, by reflex, they will turn to see where the sound came from. Once they turn to look, a toy (housed in a small box on top of the speaker) will light up and play a drum. This toy acts as a "reinforcer" so that each time your child hears a sound, they will turn to look because that fun toy is going to come on for them.
And that's how we do it – easy-peasy for both the client and their caregiver!
If you have questions about your child's upcoming hearing assessment at Grandview Kids, feel free to reach out to Audiology Services at 905-728-1673 ext. 2251.
---
Check out more Grandview Kids articles
Stay updated with all things Grandview Kids!