In December, Grandview Kids Occupational Therapist, Sandie, organized a draw for two coats from Koolway Sports. The lucky winners of this draw would win a custom-made coat from Koolway Sports.
Koolway Sports, a Canadian-owned-and-operated company that designs and manufactures clothing in the GTA, prides itself on manufacturing clothing that is comfortable and warm for people of all ages who have mobility issues. Koolway Sports' specialty is providing fashionable and weather-appropriate outerwear that saves time and effort for customers and caregivers who need a stress-free experience in dressing. The company customizes each product to fit individual client needs from their body frame to their custom wheelchairs.
Both Sandie and another Grandview Kids Occupational Therapist, Serena, are among those who entered several of their clients in the draw. Sandie's client, Erum, and Serena's client, Colton, were the two lucky winners!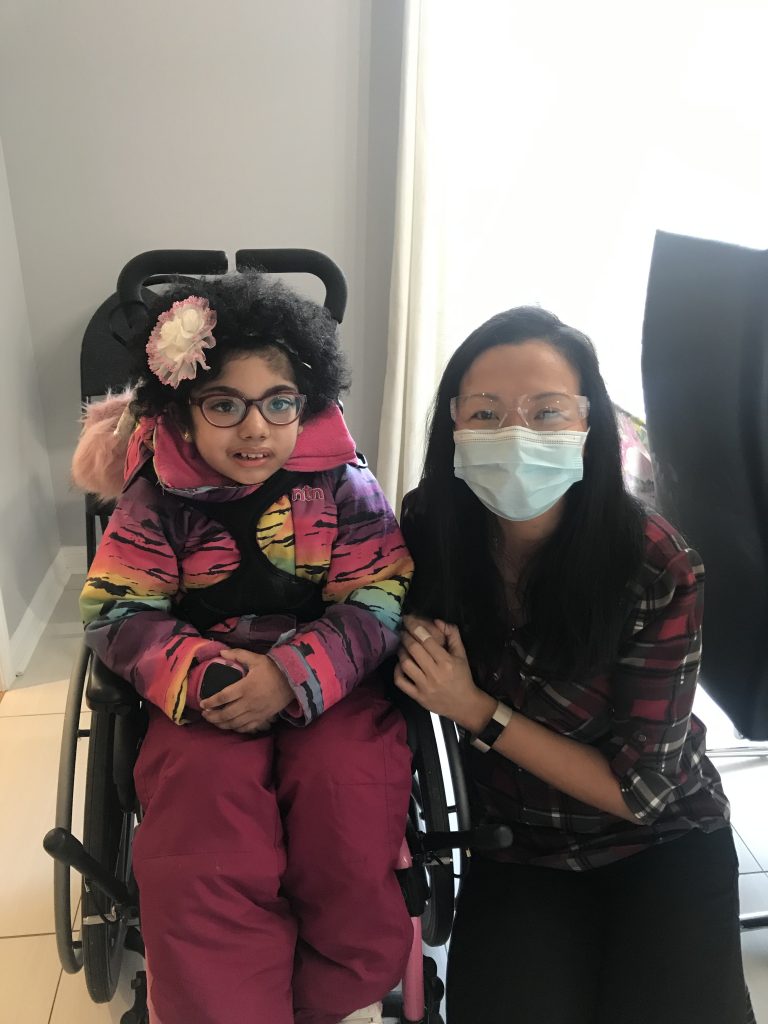 Serena was overjoyed to find out that Colton had won. She says, "He really needed a warmer winter option." Colton and his family have excitedly welcomed the new addition to his wardrobe. Being able to have a warm coat that is tailor-made to fit him and his wheelchair has been treasured during this winter's chilly weather
Sandie's client, Erum, notes that she likes that her new coat is red. She is particularly happy about the fact that she does not have to wear bulky snow pants anymore. Erum's mom, Satwat, noted that due to Erum's neuromuscular disorder, her legs are very cold all the time and this jacket will help her stay warm. Satwat also likes how it will be easier for herself, the personal support workers and teachers to put on the jacket without causing pain for Erum. Koolway Sports also provided Erum with socks, which help keep her feet warm with ankle-foot orthoses (AFOs) on; this enables her to no longer need to wear snow boots.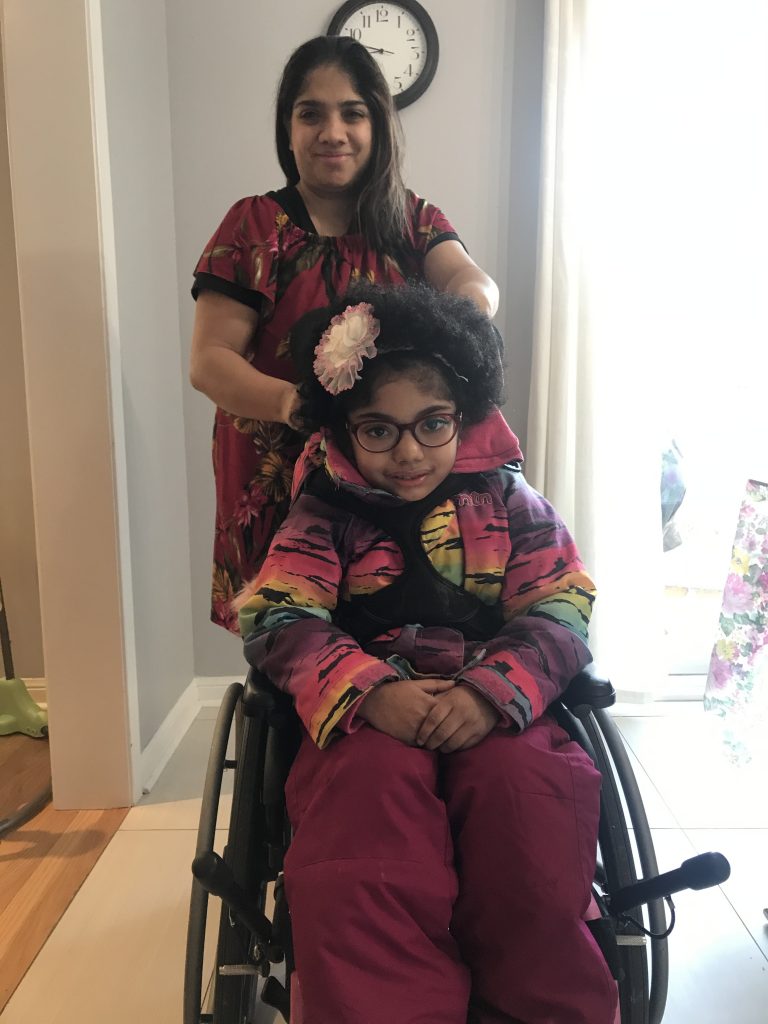 These coats have been game-changers for both Colton and Erum. We are so delighted to see them cozied-up in their brand new Koolway Sports coats, just in time for some outdoor winter fun!