Reflecting on the first anniversary of the Durham Region Paediatric Complex Care Program
In May 2021, Grandview Kids opened its doors to children and youth with medical complexity with the launch of the Durham Region Paediatric Complex Care Program. On our first anniversary, members of the multi-disciplinary team share their reflections on how this program supports local children and youth with complex medical needs and their caregivers.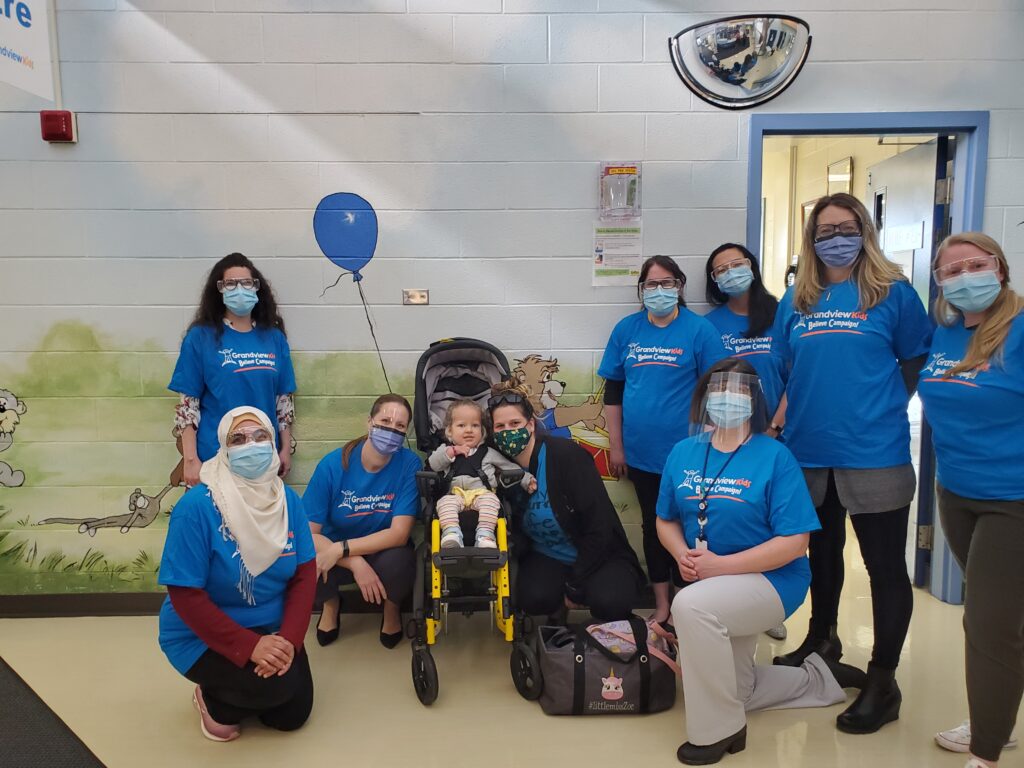 What makes the Complex Care Program so impactful for children, youth and families?
Samantha Haigh, Registered Nurse and Child and Complex Young Adult Care Coordinator with the Central East Home and Community Care Support Services said:
"The integrated, team approach to care is what is most impactful for those accessing care through the clinic. The collaborative engagement between families and health professionals from The Hospital for Sick Children, Grandview Kids, and Central East Home and Community Care Support Services help families to access appropriate services closer to home, improve system efficiency, improve shared decision-making and problem solving, optimize their child's health, and navigate the health and social systems. Families are able to communicate their most important needs and concerns to the entire team at the clinic visit. This saves families time and energy by ensuring that all members of the health care team are aware of the current care plan. I strongly believe that participation in the Complex Care Program provides families with a sense of trust, support, and confidence as well as an opportunity for self-advocacy."
A unique feature of the Program is the inclusion of a Peer Navigator. What benefit does this bring to families?
Christine Huang, Speech-Language Pathologist with Grandview Kids reflects:
"It is wonderful and unique that the Complex Care Clinic includes a Peer Navigator, a person with lived experience, who reaches out to families before every visit. Families have an opportunity on that phone call to share updates and concerns, peer to peer, and ask questions.
It could be potentially overwhelming and intimidating to be in a room full of professionals on their clinic visit, so it is great that the family has someone who can be an advocate for them in that room."
How would you describe the Program to someone who hasn't heard of it before?
Heather-Ann Burrell, Registered Dietitian with Grandview Kids states:
"Complex care is an opportunity for families and clients to see multiple members of their healthcare team in one appointment. With the various interdisciplinary roles in the same room, families can voice their main priorities for their child and the team can work together in unison to address these priorities."
Courtney Brazier, Recreation Therapist with Grandview Kids continues:
"The Complex Care Program is an all-inclusive clinic where clients, families and caregivers are able to connect with a comprehensive interdisciplinary team to receive coordinated, quality care. One's interdisciplinary team may include a Paediatrician, Nurse Practitioner, Dietician, Social Worker, Care Coordinator and Family Engagement Program Assistant, Physiotherapist, Occupational Therapist, Speech-Language Pathologist and Recreation Therapist."
What is something you learned since the Complex Care Program launched one year ago?
Mandy Doherty, a Social Worker with Grandview Kids shared:
"The education I receive from working with families is never-ending. It is truly a privilege to work with them. They have taught me there are no boundaries to love, humour and strength. I have learned that each family is unique and therefore, the care required is unique.
It's also wonderful to work with the multi-disciplinary team at the clinic. My knowledge base benefits from their respective roles and what they bring to the clinic."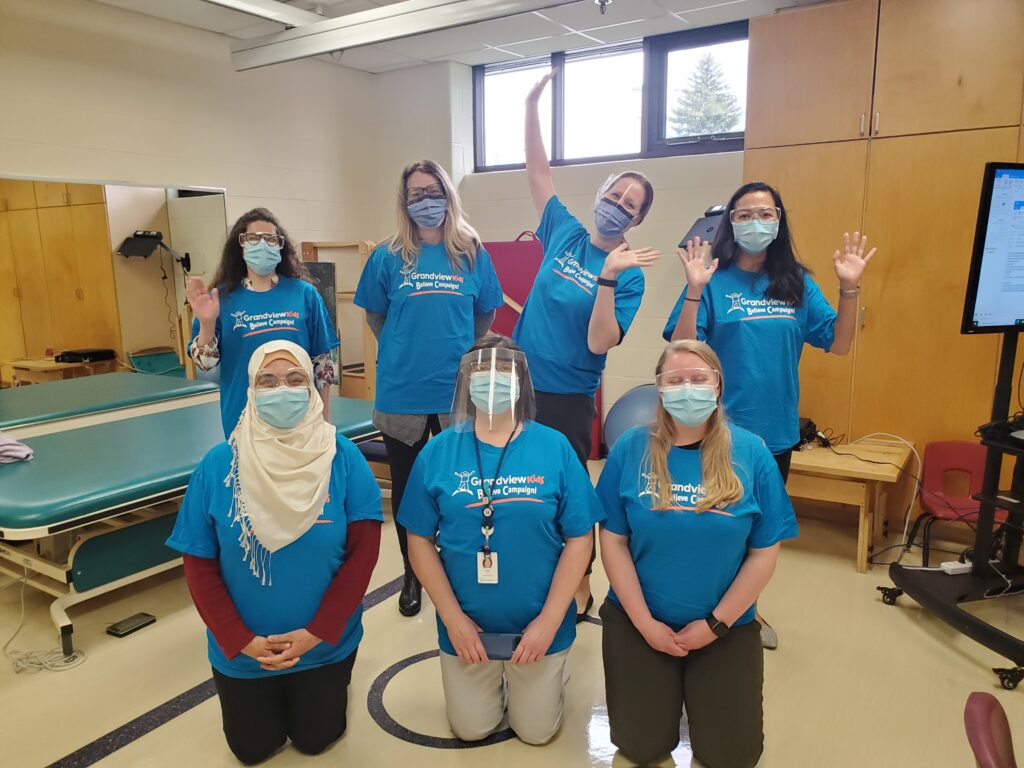 A note of thanks
It has taken a village of dedicated individuals to build this Program. Grandview Kids would like to extend its deepest appreciation to the members of the launch team, our supportive stakeholders, and our current team delivering high-quality, coordinated care to children and youth.
Project launch team members
Thank you to the members of the project launch team who worked behind the scenes to move the Program from idea to action.
Grandview Kids: Lorraine Sunstrum-Mann, Janet Isaac, Cathy Kelly, Fadia Omer, Dr. Carolyn Hunt, Tisha Harris, Janet Isaac, Dr. Helen Wong, Dr. Tanya Buors, Marianna Wise, Andrea Belanger, Cherie Kerr, Jessica Todd, Sandie Le, Mandy Doherty, Kirsten White, Jackie Down, Christine Daley, Krista Witherspoon, Avori Cheyne, Dr. Taryn Eickmeier, Harry Deeg, Courtney Brazier, Kate Gauldie, Abby Siapno, Maritza Basaran, and Kelly O'Connor.
The Hospital for Sick Children (SickKids): Dr. Julie Johnstone, Dr. Julia Orkin, Joanna Soscia, Kate Langrish, Katharine Williams, Jason Buera
Lakeridge Health: Julie Rojas, Dr. Joan Abohwheyere
Central East Home and Community Care Support Services: Tracey Raymore, Laszlo Cifra, Nousha Naweed, Kim Grieg
Strategy Systems: Priya Rana
---
Check out more Grandview Kids articles
Stay updated with all things Grandview Kids!