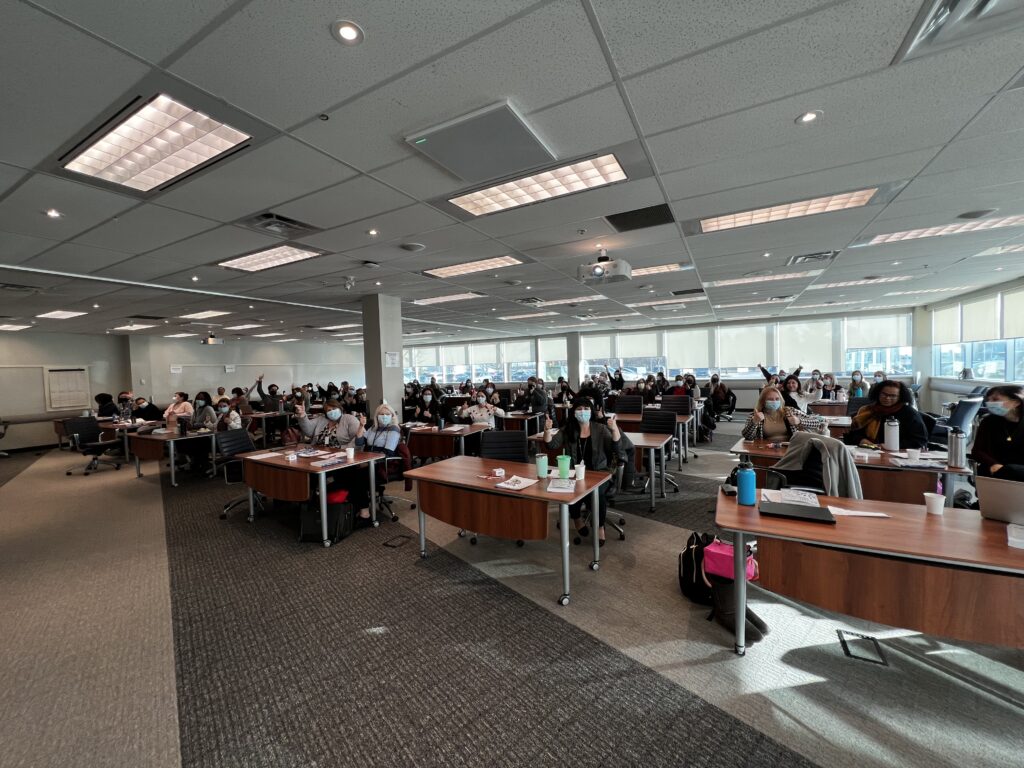 What is poverty?
For so many of us, we see poverty as a reflection of how much money is in our pockets.
But poverty is so much more.
In the Bridges out of Poverty training, Team Grandview learned that poverty is "the extent to which an individual does without resources." The word "resources" is more than money. Resources can also include the ability to communicate in the local language, access culturally safe healthcare, and have the skills to cope with daily challenges.
We don't all follow the same path in life. We each have different needs and access to resources. In some cases, we are born into a family with limited resources and are faced with barriers and biases that prevent us from having the resources we need. These barriers can be systematic – ingrained in the systems that are supposed to support us.
Other times, we find ourselves having steady access to resources. This helps us achieve our goals, feel safe, and connect with others. However, a crisis can send us into 'situational poverty.' Suddenly, we are left without the same access to resources as we once had.
When your journey leads you to Grandview Kids, we aim to welcome you, build a relationship with you, and treat you as an equal partner in your child's care.
When you are in need of resources outside of what Grandview Kids can offer, we aim to support you and connect you to the programs and services you need. This can include additional funding to support equipment needs, local food banks, or programs that meet your child's unique needs and interests.
A core value of Grandview Kids is to see the "whole-child and family-centred." We look forward to learning more about the community we serve and the barriers or biases they may encounter. This work will begin in early 2023 and be guided by the voice of youth, caregivers and parents. We continue to aim to have your voice drive our programs and services.
Poverty is not an individual problem. Addressing poverty is the responsibility of all of us. Grandview Kids commits to continue to work with our community partners in the education, health and social services sectors to help bridge the gap, providing families with the resources they need so that all children and youth have what is needed to live life at their full potential.
For more information about the Bridges out of Poverty training, visit: https://www.peterborough.ca/en/city-services/bridges-out-of-poverty.aspx
References
Payne, R.K., DeVol, P.E., Dreussi-Smith, T. (2022). Bridges out of Poverty: Strategies for professionals and communities. (5th EDs).
---
Check out more Grandview Kids articles
Stay updated with all things Grandview Kids!