Dr. Meghann Lloyd celebrates a decade as Grandview Kids Research Associate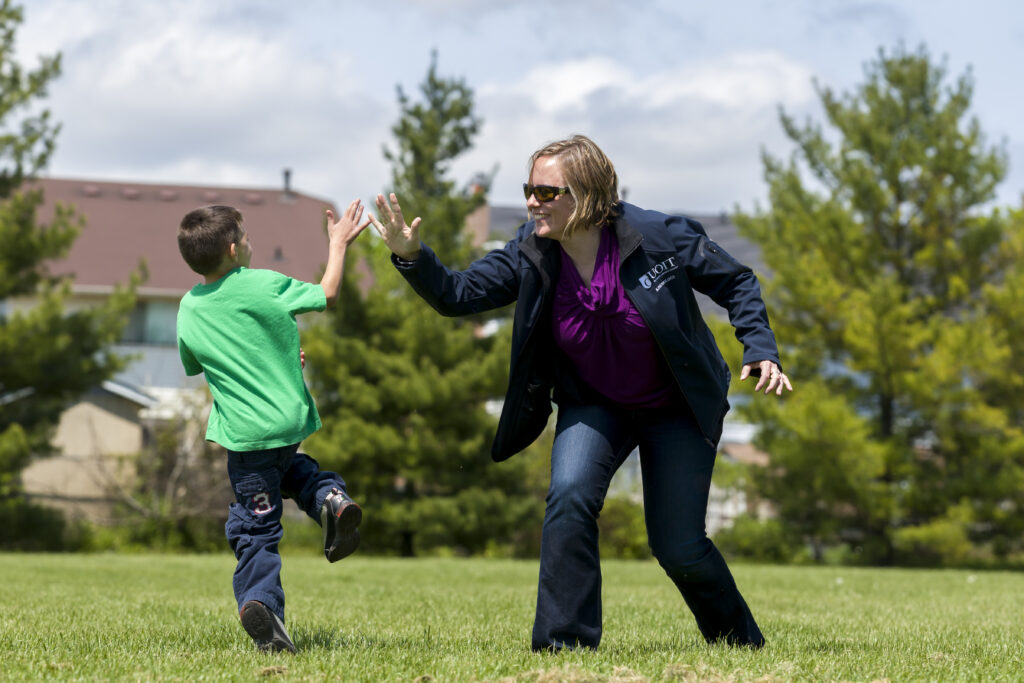 Dr. Meghann Lloyd, Associate Professor, Kinesiology at Ontario Tech University, celebrates her tenth anniversary as Grandview Kids' Research Associate! Over the last decade, Dr. Meghann Lloyd has worked closely with Grandview Kids, furthering research focused on childhood disability. In commemoration of this milestone, Dr. Meghann Lloyd reflects on her time with Grandview Kids and looks towards the future as she answers some of our questions.
---
Why did you choose a career focused on childhood disability?
During my undergraduate degree at Acadia University, I volunteered in the S.M.I.L.E. program, where I was paired with a young boy with autism, and we played together on Saturday mornings, working on goals. It was in my third year that I realized the adapted physical activity was an academic field of study. I also had the chance to do an Honours research project in my fourth year of undergrad, and I knew very quickly that this area was what I wanted to pursue for my career. While I enjoyed working with children with typical development, I felt strongly that the children with disabilities were more fun, more of a challenge, and far more rewarding to work with.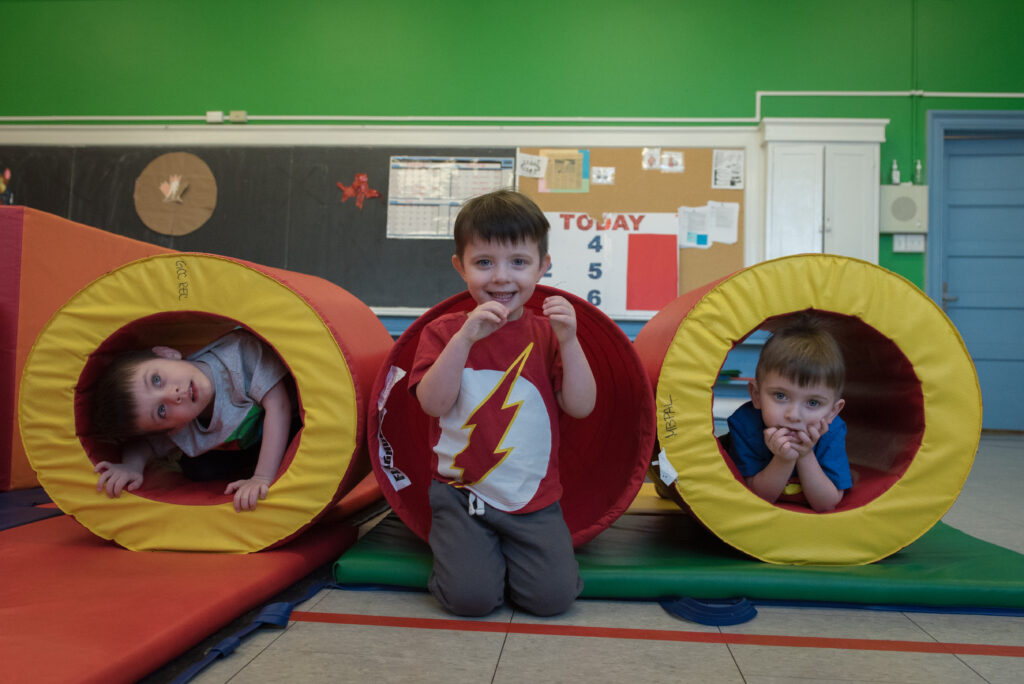 What has been your most significant accomplishment as the Grandview Kids Research Associate in the past 10 years?
My most significant accomplishment as the Grandview Research Associate has been the longevity of trusting relationships. Gaining the trust and respect of the staff and clinicians at Grandview allows me the freedom to propose my own research questions and the commitment to pursue the questions that Grandview puts forth. To have been able to foster and commit to this relationship over the past ten years has been a privilege.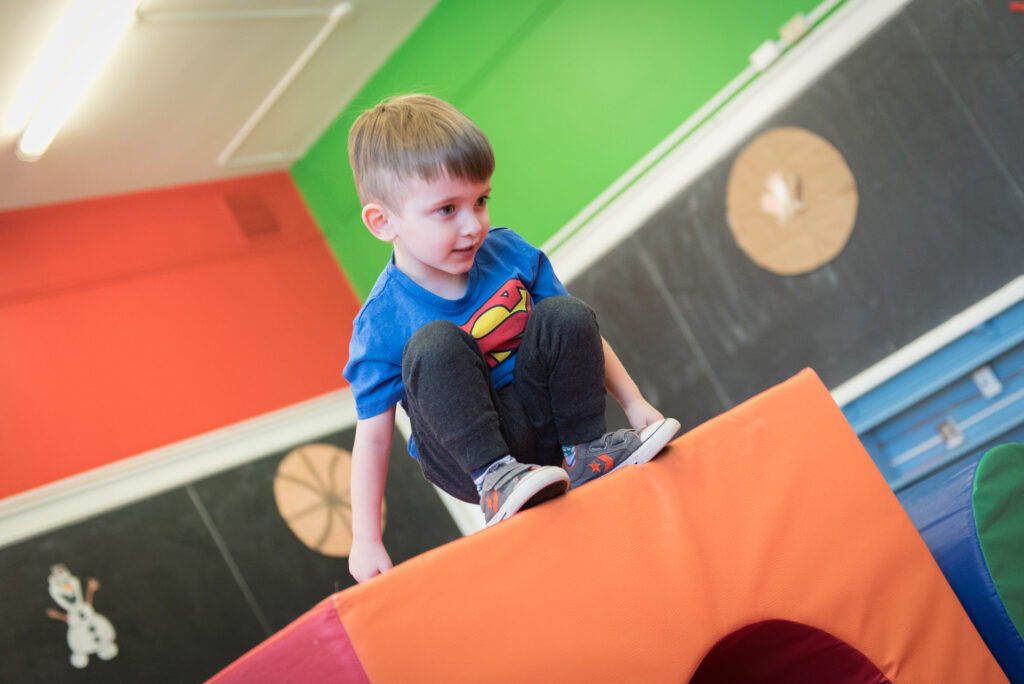 Reflecting on your past successes and now towards the future, what is the most ambitious goal you hope to realize at Grandview Kids?
My goal is for the research myself and my graduate students complete to be relevant to Grandview, but more importantly, actionable. I also envision a day where Grandview has the capacity to ask its own questions and execute the studies. To achieve this, substantial external funding would need to be secured and the infrastructure in place to implement the plans. If we realize this goal, Grandview would establish itself as a research hub east of Toronto in pediatric rehabilitation and adapted physical activity and would be able to train the next generation of researchers, as well as clinician-scientists. This would benefit Grandview clients but also the academic fields.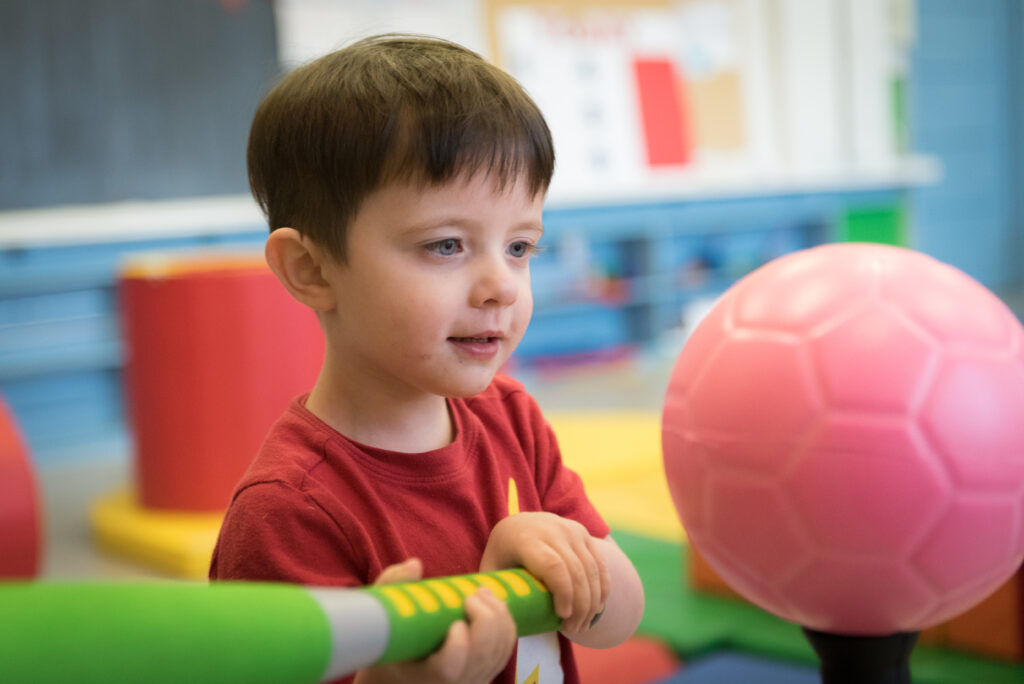 Thank you for a stellar decade of dedicated work and research, Dr. Meghann LLoyd. Having you as a Research Associate at Grandview Kids, we know to expect great things in our future!
---
Check out more Grandview Kids articles
Stay updated with all things Grandview Kids!