Dear Grandview Community,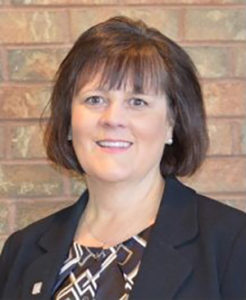 Our staff and our clients are the utmost priority to us.
These are unprecedented times and I am writing to connect and update you regarding how we will stay connected in the days and weeks ahead.
I wish to thank all Grandview staff who have been simply incredible in the past few days to plan with their managers how to best work remotely and offer support to Grandview families.
I know that for many Grandview families these are difficult times, as some Grandview kids have health vulnerabilities that may put them at increased risk. We understand your concerns and will be offering information on our social media sites and other ways to help.
We also know that for many Grandview kids, the change in routine and lack of access to therapy/recreation programs is distressing.
We will be offering tips to help your child at home and also offer support to parents and caregivers to ensure your own health needs are being managed.
Please stay connected to our social media sites for information. Follow @GrandviewKids on social media – https://facebook.com/grandviewkids, https://instagram.com/grandviewkids and https://twitter.com/grandviewkids.
In addition, the Grandview Online Parent Support (OPS) Facebook page is a tremendous parent resource for Grandview families. If you are not already a member here is how to sign up: Please visit https://www.facebook.com/groups/Grandview.OPS/ and click join. Then check your Facebook Messenger for some identifying questions or email andrea.belanger@grandviewkids.ca with your child's name or client ID and your Facebook profile name so your information can be verified.
Grandview staff is working remotely. Naturally immense flexibility is needed and being offered as our staff also have children and loved ones who require their support and care. Staff will be working to connect with and check in with all active clients in service. In addition, select appointments will be offered at the Oshawa location. We anticipate offering the following services:
BOTOX clinic appointments – using Public Health recommended best practices for care delivery
Emergency or Urgent equipment appointments
Appointments to support clients with pain issues Grandview will be in touch about arranging this care.
We anticipate a significant amount of clinical health-related email correspondence will need to occur between staff and families. In order to keep your child's health information private and secure, this communication can only be sent via secure email. If you have not already registered for ACCESS secure email with Grandview please do so now.
What is ACCESS?
ACCESS is a secure email platform which is part of Grandview Children's Centre's ongoing commitment to protect the privacy of our clients and families.
How do I register?
Provide your email address to Grandview by emailing service.navigation@grandviewkids.ca (please write ACCESS Request in the subject line).
You will then receive two emails from us. The first will provide you with instructions on how to use ACCESS, and the second will provide a "View Message" link to setup the ACCESS system.
How does it work?
Once you have registered, you will be notified by email when a message arrives in your ACCESS mailbox. By following the "View Message" link in the email, you will be able to view your messages on the ACCESS system.
How is the information secured?
We use the same technology as your online banking to secure your information, including: strong encryption technology to help ensure that the information passing between your computer and the ACCESS system is secure and digital certificates issued by a trusted authority to let you know that the ACCESS system is secure and has genuine firewalls to protect your information with us.
We want to ensure we have the most up to date contact information for you, as well so we can get in touch with you. Any changes/updates to your personal contact information can be sent directly to service.navigation@grandviewkids.ca (please write Client Information Update in the subject line).
As CEO, I will communicate often to share information with you. I am thinking of you, your families and loved ones. We hold the care of your children as a precious privilege and it is VERY difficult to not be able to offer you direct care at this time.
I remain inspired by the acts of kindness and generosity occurring across our community and beyond. We at Grandview will do our best to lift you, your family and each other up and help where we can.
Sincerely,
Lorraine Sunstrum-Mann
Grandview Kids CEO